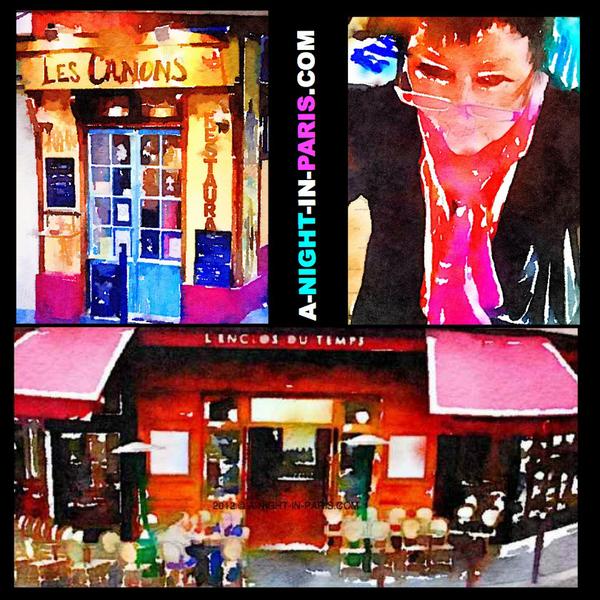 Today's Postcards from Paris • March 2017
A quick hello to new subscribers!
It's always so wonderful to receive email notifications when new folks sign up for news about Paris — here are just a few of the names:
Bennette, Laurie, Veronika,Nick, Chantal, Shona, Ida, Kathleen, Kathryn, Martin, Melinda, Debbie, and many more delightful souls interested in gai Paree!
If I haven't mentioned your name, don't despair! Please do send a message to keep in touch — I'd love to hear from you :-)
---
The weather is getting better, Paris is moving out of winter ("l'hiver") and into spring ("printemps") — a beautiful time of year!
What's Up In Paris
.
Paris Fashion Week 2017
---
Restaurants to check out
Frenchie To Go! Restaurant  /  Wine Bar  /  75002
Order: 01.40.26.23.43
Open Monday to Friday
from 8:30am to 4:30pm
Saturday and Sunday
9:30am to 5:30pm

Le Café des Chats (The Cafe of Cats) /  75011
Are you missing your kitty cat while visiting Paris? Check out the cool cafe and pat a cat :-)
9 Rue Sedaine, 75011 Paris
ouvert du Mardi au Dimanche de 12h à 22h30 (le vendredi et le samedi jusqu'à 23H), sans réservation
open from Tuesday to Sunday, from 12 noon to 10:30pm (to 11pm on Friday and Saturday), without reservations
Who loves a Kebab?
When I lived in Paris the first time (for 3 years), I worked from 11am till 7pm, so I'd go out for drinks and dinner with workmates and friends after work.
Sometimes we'd forget dinner and just have a lot of fun over a lot of cocktails :-)
We'd definitely need to find something to eat late in the evening, and one of my favourite things was to find the best kebab in Paris! That was a long time ago, and now someone else has made a list of the current great places to grab a kebab — the page is in French, but I've translated the text at the top of the page for you:
"Who did not wander the streets after a night of drinking, in search of a good kebab to mop up its excess alcohol? Obviously, they are far from all good … But here, in any case, is a small selection of kebab, falafel, dürüm — delicious and perfect to fill the empty hunger."
---
Top 5 Films Showing Paris at its Best
"By projecting state-of-the-art English translations above the stage (the surtitles),
Theatre in Paris is the only company ​enabling visitors to experience celebrated French plays and musicals first-hand." What a great idea! Check the website often to see what's on and coming up.
I've seen four of these five, what about you?
.
---

Looking for non-French Bars?
Here is a list of five to work your way through — let me know what you think!
I haven't been to any of these but I'll certainly check them out when I next visit my friends in Paris:
.
---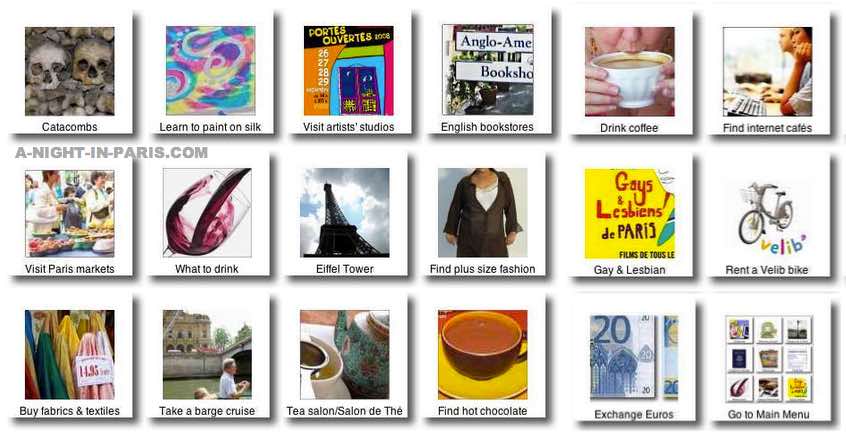 What's On in Paris • Things to Do and See
---
Will you be in Paris with Kids?
There are PLENTY of things to do in Paris with kids!
Here is a list of pages on this site to help you choose what to do first :-)
.
That's is for today — if you have any questions, please do let me know!
Enjoy Paris!

Teena!
---
If you have time, pop over to the Facebook page for a chat: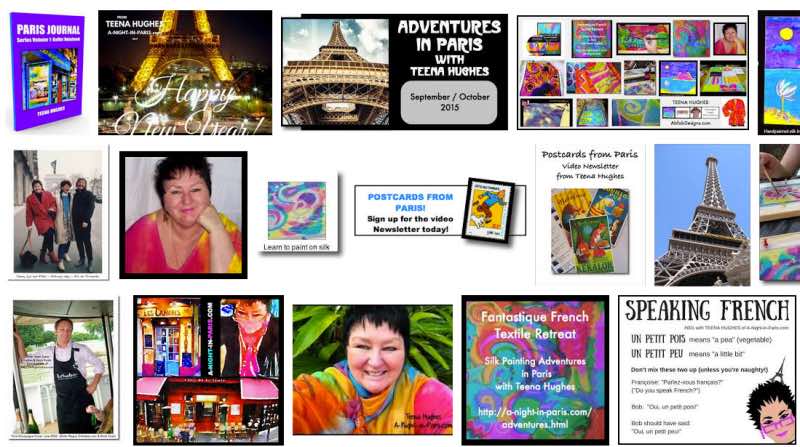 ---
I hope you enjoyed Postcards from Paris March 2017!
Let me know if you find anything you'd like to share about Paris  – now that Spring has sprung (Printemps) there'll be lots more events and things to do and see.
Ciao ciao for now,

Teena
---
Not on the Postcards from Paris Mailing list?
Pop over there now and sign up so you don't miss out!

---