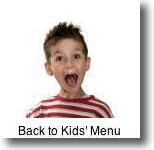 Planning family Vacations in Paris? There is sooo much to do with your kids in Paris!
Category: Things To Do
Posted by: Teena
The journey TO Paris can be just as much fun as the time you spend in Paris with your kids – if you plan ahead.
Check out the article I've written about Family Vacations in Paris – with lots of great links for accomodation, things to do and see, and planning your kids' travel journals before you leave home.
Maybe some of these tips and links will help you plan your holiday trips.
Enjoy your time in Paris!!