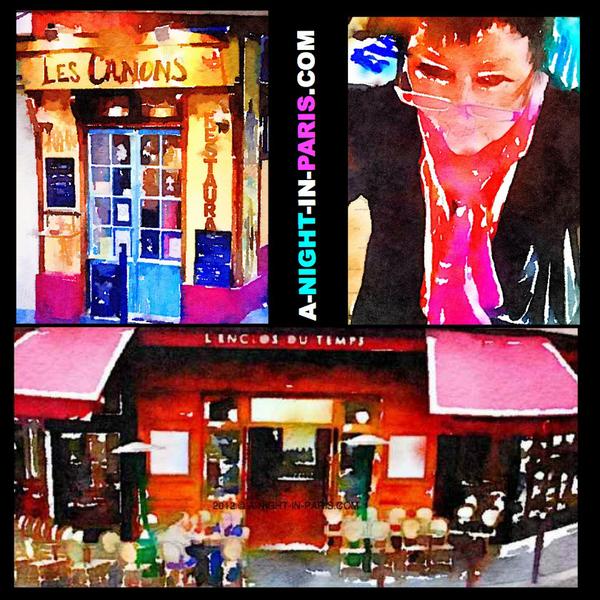 Bonjour mes amis! Hello my friends of Postcards From Paris!
I thought I'd start off today's edition with a HUGE welcome to my last few subscribers this month! Maybe you're one of these folks? If you are, please do write back to me and say BONJOUR! I'd love to hear from you :-)
Teri from San Diego, USA
Stephen from Vancouver, Canada
Rod from Cleveland, USA
Victoria from Mcdonough, USA
Jim from Mesa, USA
MaKenzie from Bloomington, USA
Paula from Benton, USA
Linda from Pasadena, USA
Robin from Perth, Australia
Liz from Georgia, USA
Lida from Houston, USA
Jenifer from Sanford, US
Craig from Paris
Bettie from South Africa
I do hope you enjoy my little tips and stories about the city I love — I live in Australia and I try to get to Paris every year or two to fill my soul with the joie de vivre (joy of life) I feel whenever I'm in this extraordinary city!
Ways to Meet Me in Paris in September!
I've been totally revamping all the things I love to share when I'm in Paris:
Painting Workshops
Plus Size Fashion Adventures
Over 40's Lazy Paris Adventure
and I'd love to share some new options — but I want to know if any of you think these might be of interest … just because I'd love to do these doesn't mean anyone else would :-)
Stationery Lovers' Adventure (there are some beautiful traditional pen and paper stores!)
Coffee Conversations in French — meet me for an hour and a half in a cafe with 3 other people and learn the right amount of French to survive in a cafe on your own :-)
Textile Tidbits Adventure — would you love to find some fabulous stores in Paris specialising in hand-made haberdashery (ribbon, beads, leather, twine, knitting needles, silk, felt)? The two stores we'll visit have goodies from the 1890s to 1930s, a real feast for the eyes.
I will be finalising the dates and details within the next few days, so I will send a quick email to let you know all the "deets" (details). Can't wait to be there – woohoo!
Learn French from a wonderful little French girl telling a story based on a mix of other fairy tales :-)
I just came across this video and I have to share — listening to French children is a great way to learn the language! Let me know what you think of this — I think it's adorable!
I'll be in Paris in September 2015 – will you be there?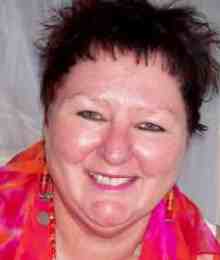 Last edition I wrote:
I have been dreaming in French, and in my dreams I'm in Paris, and when I wake I am speaking or singing in French — what do you think that means?!!

You're right!

It means I'm way overdue to visit the city where I've left my heart, and to where I return whenever possible, from the other side of the planet in Australia -)
and the great news is I have booked my Paris apartment and am finalising my flights this week to spend an entire month speaking French and dipping my croissant into my hot coffee!
What about you? What would you love to do in Paris? Send me a message, I'd love to hear!
I am finalising the pages for the Adventures I will be hosting, so do pop back and check this page (I'll add a link HERE) and you can also follow the Facebook Postcards from Paris page too where I post updates >>
Here are some of the ways to do that:
click the "Say bonjour to Teena" button which should appear down the right side of the web page — you can record your voice straight away — and some of you have already been using this, I love it!
take a "selfie" video or photo with your phone or camera, then email it
record a voice message on your phone, then email it
email me on bonjour [at] a-night-in-paris [dot com]
connect via Facebook, Twitter or my website.
If you do ANY of these things, I'd love to have your permission to share on my website, newsletter etc — if that's not OK, let me know when you contact me :-)
So – what's on in Paris in June 2015?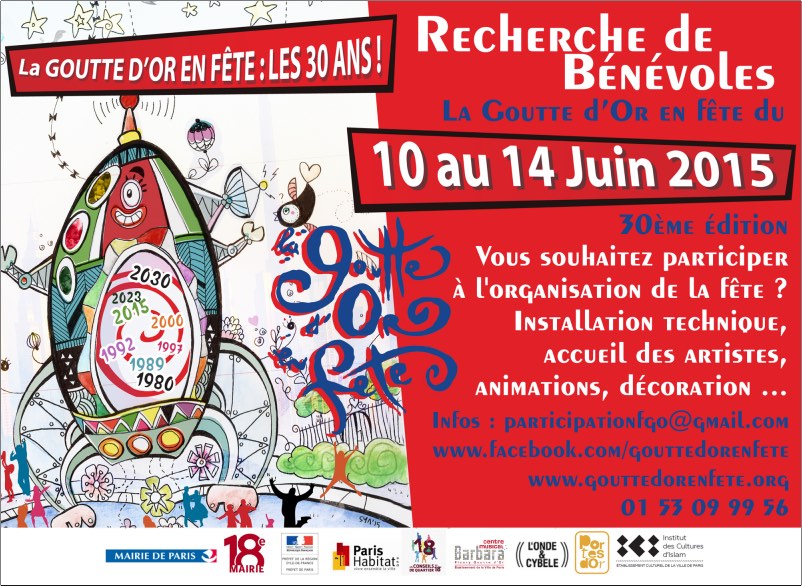 Excellent question! There is a ton of wonderful things to do in Paris in June each year, from jazz festivals, to fairs like the Foire St-Germain, and I'll mention some of them here:
10-14th June — Goutte d'Or Music Festival
21st June — La Fete de La Musique #FDLM – read more in English >>
20th June – 14th July — Festival Chopin a Paris : Chopin Festival in Paris >>
more things to do in June in Paris (and plan ahead for July!)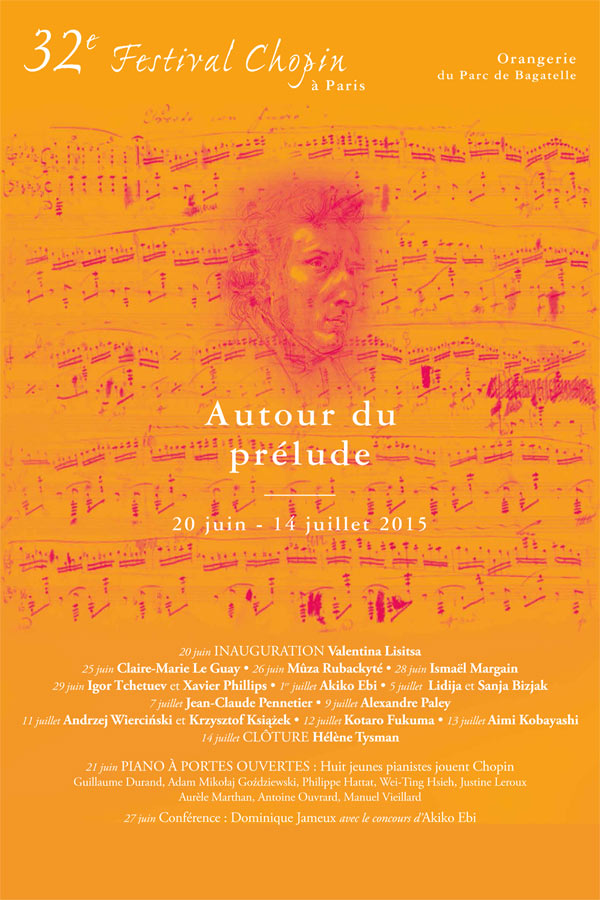 .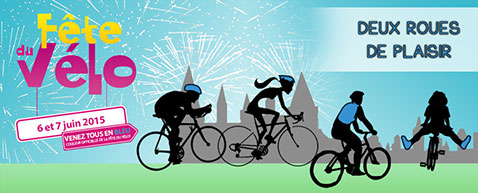 Other news in Paris
The famous "love locks" which have appeared over the last few years are being removed from Paris' centuries-old bridges, monuments, tourist attractions and other fences as the weight has become quite problematic, and placed some bridges under too much stress and strain.  Everyone has an opinion on it, but the bottom line is there is no area which has been created specifically for this type of romantic gesture.
Click the video below to play >>
What else can you do in Paris in June and July?
Have a picnic of course :-)
Buy a baguette, cheese, wine etc and go to one of the many beautiful parks in Paris.
Take a barge cruise UNDER Paris! I love this!
For an added adventure, take your picnic on a Barge Cruise — this is one of my all-time favourite things to do when I arrive, I get to relax for a couple of hours as I take in Paris and the outskirts from a barge, which also takes me on a magical journey BELOW Paris!
Oh you must try this if you're there — it's away from the madding tourist crowds and such a lovely way to spend a morning or afternoon in the city I love.
I wrote more about it here :
.
Other fab things to do:
Ready to try something really unusual?
How about brunch, lunch or dinner in someone's home? This is a great idea which has been going on for decades and is a great way to meet Parisians and other adventurous travellers — check out the article I wrote about this a while back:
"How do I get to my hotel?"
One of the most common questions I hear is about transport from the airports and major train stations to accommodation. I always use the Paris Shuttle for $27 which I book in advance, and there are some other great choices too.
Facebook Updates
Do you use Facebook? You might like to check out my page and join in the conversation:
Have you enjoyed this Postcards from Paris?
Please do write and let me know :-)
Hopefully I'll see you there in September!
A bientot (see you soon), and don't forget I'll be sending you a quick email when the new Adventures are online in the next few days!
Teena!