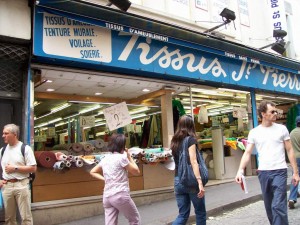 Wondering when to visit Paris?
Many people would love to come in summer from end of June through to early September, but Paris is wonderful all year round.
Summer in Paris is "high season" for airline tickets etc, so if this is something you need to consider for your budget, come a bit earlier or a bit later and experience Paris in autumn/fall or spring.
In the past I have visited Paris mostly in early to mid-June and stay through July. This means I can have cold wet days which turn into warm or hot days by the end of June.
To find out what's going on at different times of the year, you might like to visit the What To Do In Paris pages.
What's the weather like in Paris?
If you'd like to know what the temperature will be, here's a guideline for you:
Today in Paris, June 28th 2012, it was 29degC which is quite hot and was very steamy with high humidity. This is rare, especially when we had cold wet days in the past week.
More info on weather in Paris >>
So if you plan your budget, the potential temperature and the things you'd like to do, you should be able to work out when to visit Paris next, and I hope you have a simply marvellous time!