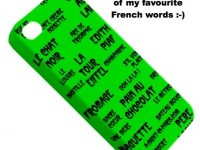 Smart phone covers with French words on them are so cool!
I bought my iPhone (a smart phone) just before my trip to Paris, and ended up buying a cheap plastic cover for it while I was there – and it kept falling off all the time. Now I've designed my very own covers, and here's the first one: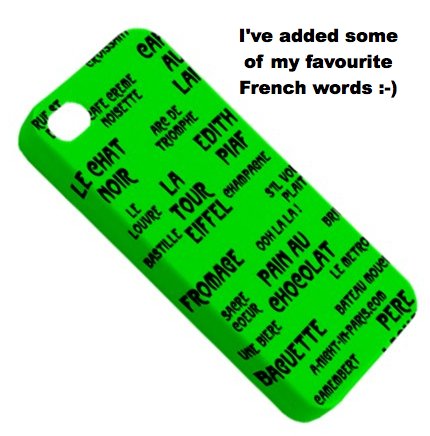 $US24.99 + Shipping worldwide $US5.00
Do I have smart phone covers for other brands? Yes!
No problem! There are so many brands and models now, I didn't make smart phone covers for each one, but these are manufactured only when they're ordered so if you let me know the Make and Model of your phone, I'll be able to make one for you. Send me an email or Comment below
---
**Please note payments will appear as 'Abfab' or 'Absolutely' on your credit cards and receipts.
Questions about Smart phone covers with French words?
Please let me know asap and I'll do my best to help you, thanks! Teena. PS – here is the link to my Paris Products Store page >>