I love Paris and want to share my Postcards from Paris Newsletter with you.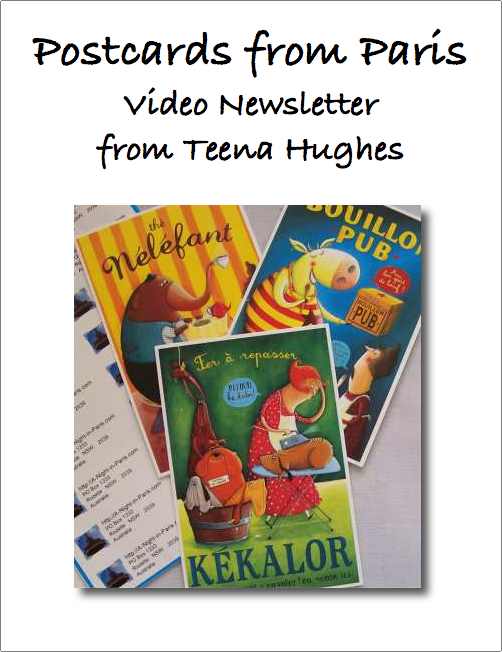 I love to write, and I especially love to receive mail – letters from around the world with gorgeous stamps – so I decided to add one of my favourite French stamps ['timbres'] to this page too – the French cartoon character Tintin.
Every now and then I'll update you with changes to this website, and upcoming things I find interesting, or quirky or fun. If you'd like to read some of them, pop over to the Postcards from Paris Archive page.
If you have anything you'd like me to share in the 'Postcards from Paris' Newsletter, I'd love to hear from you [no blatant advertising please]. Here's the form to fill in to subscribe to the Newsletter:

You'll need to confirm your subscription – stay tuned for an email to appear in your inbox with full instructions – it's very easy!.
After you sign up you'll start receiving Postcards from Paris – but I warn you, I'm not good at sending these at regular intervals :-)
Until next time, au revoir! a bientot!
I'm slowly adding all the previous Postcards from Paris Newsletters to this list – stay tuned!
Teena