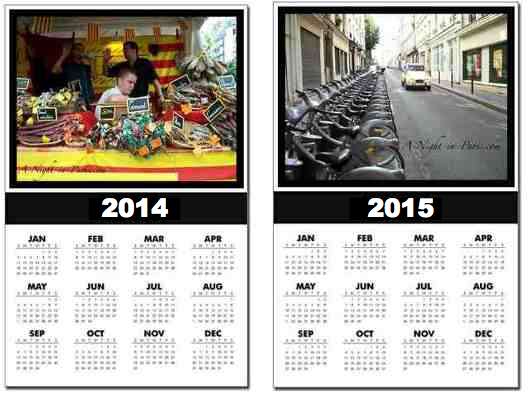 What's on the Paris Schedule?
The Paris schedule of events is chock full each year with wonderful things to do, see, and participate in.  Whether you like ice skating, cinema, marathon running, antique cars, fashion, art exhibitions or a Russian circus, there's something for everyone all year round in Paris
Month by month
There are always so many things going on – simply click the name of the month to read more information .
January in Paris – ice skating, Jour de l'An, Fete des Rois
February in Paris – Six Nations rugby, Valentines' Day
March in Paris – Banlieues Bleus, Printemps de Cinema
April in Paris – Foire du Trone, Marathon de Paris, Festival Paris, Grand Marche d'Art
May in Paris – Printemps des Musees, Foire de Paris
June in Paris – Foire St-Germain, Pairs Jazz Festival, Fete de la Musique, Gay Pride
July in Paris – Solidays, international dance festival, Tour de France, Bastille Day, Paris Plage
August in Paris – Rock en Seine
September in Paris – Jazz a la Villette, Festival Classique au Vert, Techno Parade
October in Paris – Prix de l'Arc de Triomphe, Nuit Blance, Fete des Vendanges a Montmartre
November in Paris – Festival d'Automne, Beaujolais Nouveau
December in Paris – Paris sur Glace ice skating, Africolor music festival
Above: Paris Carnaval in February
School Holidays
French schoolchildren and teachers have five holidays per year … One week at the end of October, two weeks at Christmas, two more in February, two in spring April-May, and the whole of the summer – all of July and all of August. Please note that tourist locations and destinations as well as the roads are busier during these periods.
What to do with Kids in Paris:
More Paris Schedules and Events:
For literary events, readings, and classes: http://www.parisreadingsmonthlylisting.blogspot.com – Monthly Paris Listing
For art exhibitions, museum news and openings see – http://www.parismuse.com/artnews – Paris Muse
Nightlife and performing arts : http://www.gogoparis.com – GoGo Paris
For mainstream events visit the http://en.parisinfo.com – Paris Office of Tourism : Paris Convention and Visitors Bureau
Fun and funky events for Ladies Only, see http://naughtyparis.blogspirit.com – Naughty Paris
Major sporting events and festivals : http://www.whatsonwhen.com/pages/paris.jml – WhatsOnWhen
Related Links
Don't forget to let me know if you've got tips for the Paris Schedule.