Looking for a budget yet tasty meal temptation? Try the museum cafes and restaurants in Paris – you should be pleasantly surprised.
My short list of museum cafes and restaurants
Centre Georges Pompidou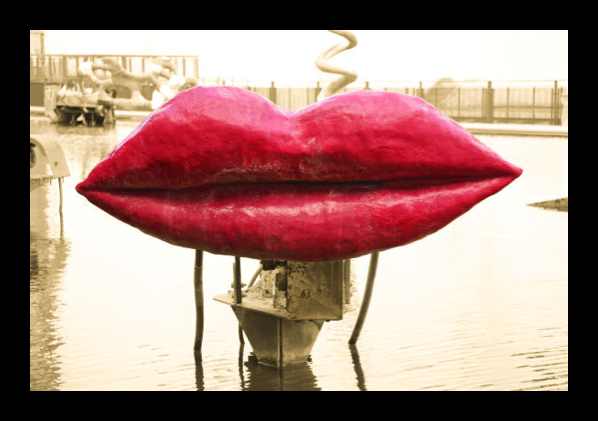 France's wonderfully exciting-to-look-at national modern art museum hosts the top-floor Le Georges restaurant, decorated in a futuristic and modern style, which also has fabulous views of Paris. For classic French brasserie-style food with an Asian flavour, visit:
www.centrepompidou.fr
Le Georges,19, rue Beaubourg
75004 Paris
Tel: 33 (0)1 44 78 47 99
Where to find the Pompidou Centre
[mappress mapid="26″]
Prehistoric art at the Quai-Branly Museum
Relatively new, and controversial for the tribal arts, this museum opened in 2006. The 5th-floor terrace of the restaurant Les Ombres (the shadows) is under an intricately woven canopy of beams, with shadows popping up and floating before you … wherein lies the reason for the cafe's name. Another great place for views all the way to western Paris.
While you are there, you simply MUST have a look at the 15,000 plants growing vertically up one of the exterior walls facing the Seine … it like a lush tropical rain forest which coexists in an otherwise grey urban location.
http://www.quaibranly.fr/
Where to find the Quai-Branly Museum
[mappress mapid="27″]
Jacquemart-André Museum
On the Boulevard Haussman you will find a wonderful place to partake of an excellent breakfast, brunch, or morning- or afternoon-tea. Picture yourself surrounded by gilded décor and tapestries from Brussels while you enjoy delicious pastries, or boiled eggs with fine herbs, potato salad with salmon or one of the many fabulous desserts.
http://www.musee-jacquemart-andre.com
Café du Musée Jacquemart-André
158, Boulevard Haussman
75008 Paris
Tel: 33 (0)1 45 62 11 59 Saut du Loup
Decorative Arts Museum / Musee
107, Rue Rivoli 75001 Paris, France 01 42 25 49 55
The newly renovated Museum of Decorative Arts has a fabulous minimalist bar/restaurant which serves original French cuisine (chef Pascal Bernier is the star here).
Hours: Bar — until 2am
Has a terrace – delicious in the hot weather.
Mini Palais
1, Avenue Gén Eisenhower 75008 Paris, France 01 44 13 17 30
At the fabulous Grand Palais Museum, this newly opened restaurant has terrific chef Gilles Choukroun at the helm.
Deliciously light soups and sandwiches from 10am — 1am. Decor in this cube-like location includes Baccarat lights, and has a comfy casual feel to it.
5 Avenue Albert de Mun, 75116 Paris, France
As part of Paris's largest aquarium and right next to the Trocadero, this Japanese restaurant has a beautiful smaller aquarium — furnished with a marvellous old samurai coat of arms and light-wood paneling; you'll also find a lounge downstairs called the Aqualounge (for obvious reasons) :-)
Got any favourite Museum Cafes and Restaurants you'd like to share?
Click the Contact button in the menu to let us know of other cafes you've tried and are happy to suggest – we love getting feedback!
---
<< Back to A Night in Paris home Page | Museum Cafes and Restaurants