Plus size woman clothing – something to fit everyone
Looking for plus size woman clothing, grandes tailles, plus size evening wear, plus size bathing suits, plus size coats, in Paris?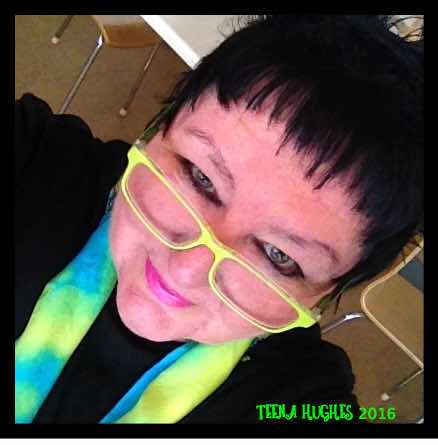 Hi, this is Teena in Australia – welcome to my website and list of Plus Size stores in Paris.
I have located some great fashions, stores and websites to share with you.
In summer, I host  Plus Size Fashion Adventure in Paris, where we visit plus size stores in the mornings, and explore Paris in the afternoons and evenings.
Maybe you'd like to meet me in Paris for a fashion adventure you'll never forget? Faaabulous!
Tip! The French for "plus size" is "Femmes Rondes" or "Grandes Tailles"
Plus Size Woman Clothing Stores in Paris
Femmes Rondes – Grandes Tailles / Grossistes / Femmes

---
Kamino Paris << fabulous designs, hip, funky!
I'm not sure if Kamino store is still open – I've had emails to say it looks like it's closed its doors for good, so I'll check it out on my next trip to Paris in Sept 2016
12 rue Saint-Gilles
75003 Paris, France = 3 streets north of the Place de Vosges
Metro: Chemin Vert
Jean Marc Philippe
Great trendy inexpensive fashions, 3 locations for plus size in Paris – sizes 42-60.
95 rue saint lazare 75009 PARIS
Tel. 01.42.82.11.04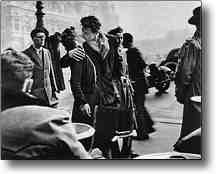 92 rue d'alesia 75014 PARIS
Tél. 01.43.95.05.77
Shop online – website in French, English, German
http://www.jeanmarcphilippe.com – List of boutique addresses: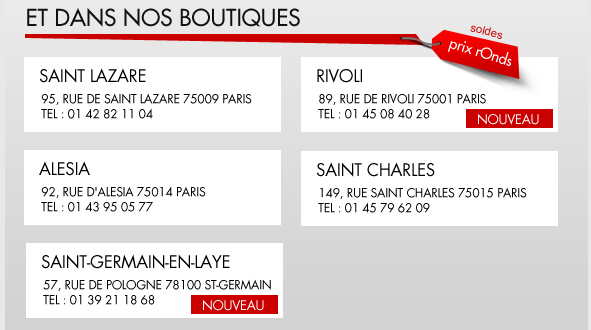 Ulla Popken
I love the clothes on this website – Paris store is at 32 boulevard Haussmann 75009, close to the large department stores.  I bought a beautiful pair of white linen trousers, very nice design.
French website:  http://www.ullapopken.fr
American website for shipping within USA/Canada: http://ullapopken.com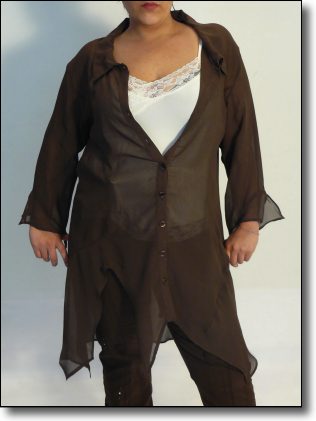 Couleurs
I've visited this little store on several trips to Paris and have some great trousers I'm still wearing a few years later :
17 rue de Rivoli, 75004 Paris
Sizes: L. XL. XXL, 3XL
Stock from different well-known plus size brands — well worth a visit!
Tel. 01 42 71 41 30
Fax 01 44.882.889
Website:  http://www.ronde-en-couleurs.com Paris store
I actually bought a few things in this store – lots of variety in plus size / tailles rondes / grandes tailles, and they do have other locations.
Other locations:
COULEURS STRASBOURG
89 Grand Rue 67000 Strasbourg
Tél: 00 33 (0)3 88 23 60 22
COULEURS LE TOUQUET
64 Bis Boulevard Daloz 62520 Le Touquet
Tel: 00 33 (0)3 21 05 40 13
COULEURS BRIDES-LES-BAINS
16 rue Emile Machet 73570 Brides les Bains
Tél: 000 33 (0)4 79 55 21 41
COULEURS OBERNAI
50 rue du Général Gouraud 67210 Obernai
Tel: 00 33 (0)3 88 81 31 52
NOCOMPLEX
36 Boulevard de Charonne
75020 Paris
Téléphone : 01 43 73 57 03
Sizes 40 to 60. Check the website before heading out there, to make sure the styles suit you..
Jeanne Rafal
36, blvd. Hausmann, 75009 Paris
11, rue St.Lazare, 75008 Paris
La Pompadour
32 bis, Blvd. Hausmann, 75009 Paris
Marina Rinaldi fashions start at about size 44 (US 14)
Gerlane Vetements (Gerlane Clothing)
1)  33 rue de Sèvres, 75006 Paris
2)  265 rue St Honoré, 75006 Paris
Tél.: 01 47 34 66 93
http://www.gerlane-vetements.com "Grand tailles / large sizes"
Angelique Dinan
Located outside of Paris, but the fashion parade on the internet has some great photos. Click 'Les Infos'.
http://www.angelique-dinan.com
Cholet-Ganne Marielle
10 place du champ clos, 22100 DINAN
Tel: 02.96.87.07.03..
Danish Karen Hansen
CAZAK
4, RUE DE MARIGNAN, 75008 Paris
http://www.touteslesmarques.com
Ronde et Jolie Website (Round and Happy :-)
http://boutique-rondeetjolie.com
The website is in French, but the clothing is like any other store online where you can choose your categories and order over the internet.
Grandiva
41 rue Dulong, 75017 Paris
They have a large variety of women's dresses, separates and lingerie – Unfortunately the website no longer exists :-( and I'm not sure if the store is still there. I'll check it out on my next Paris trip.
Unjour Ailleurs
There are currently 10 stores/boutiques in Paris (check out the map and select Paris to view them all). French size 50 as plus sized; good clothes for a working wardrobe as well as for special events.
RIVOLI: 92 RUE DE RIVOLI, PARIS France 75004
PRINTEMPS NATION: 21 COURS DE VINCENNES, RAYON 168, PARIS France 75020
10, rue Halevy, 75009
Un-Jjour-Ailleurs.com – English
Elena Miro
195 rue Saint Honore 75001
14 AV.VICTOR HUGO, Paris 75016
16 RUE ST ROCH ANGLE RUE ST. HONORE 75001, PARIS
Printemps:  21-25 COURS DE VINCENNES, 75020, PARIS
Gerlaine:  133 RUE DE SEVRES, 75006, PARIS
Cazak:  5 RUE CLEMENT MAROT, 75008, PARIS
Printemps Haussman:  64 BOULEVARD HAUSSMANN, 75009, PARIS
Separates and dresses in European sizes 42-58 (U.S. 10-26). Quite a few stores in Paris and also have some floor space in Galleries Lafyette and other stores mentioned above :
There are two plus size shops on the rue St Placide between rue de Sevres and the rue de Rennes. They are both on the left side of the street as you walk from the Bon Marche towards the St Placide metro station – I'll get the names and post them here.
Cazak
Although I have not visited this store, they are listed as having several of these French designers on their shelves:
5 rue Clement Marot, Paris
sizes 44-56
Department Stores for Plus Size Woman Clothing
Galeries Lafayette has collections from different designers who cater to grand tailles – plus size – from Marina Rinadi, Elena Miro and Alain Weiz. Alain Weiz's clothing is gorgeous.
Printemps – Level 6 – "Mode Classique" has grandes tailles – plus size. The Christine Laure collection is fashionionable and is in sizes 38 to 52.
Le Bon Marché Rive Gauche has a selection of plus sized clothes, look for departments called 'Encore' – meaning 'more' – or Grandes Tailles or Femmes Rondes.
Plus Size Woman Lingerie
Laure Sokol
7 rue de l'Alboni, 75016 Paris (Metro: Passy)
137, rue de Sèvres, 75006 Paris (Metro: Duroc)
84, rue Francois Miron,  75004 Paris (Metro: St Paul near Bastille)
62, rue d'Alesia, 75014 Paris (Metro: Alesia)
Plus 2 other stores outside Paris.
Corsets de Paris
28 Avenue Général Leclerc, 75014 Paris
I haven't visited this store yet, hopefully on my next trip!
Difference in Plus Sizes
France uses a different sizing system than the United States.
U.S. dress size 18 is a size 50 in France.
If you buy a plus size item of clothing made in France, the tag will show the French size. Buying the same dress in the USA, you would find that the clothing tag will show U.S. sizing as well as showing the foreign origin of the dress, possibly as "Imported" or "Made in France".
Join me in Paris for a Plus Size Fashion Shopping Tour, one of my favourite Paris Adventures!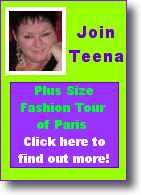 I live in Australia, and I used to live in Paris many years ago so I return every year or two for the European summer, and host my "Adventures" which include the Plus Size Fashion Tour of Paris.    I meet with a small group of women and show them a series of plus size stores they might enjoy — if you'd rather a one-on-one shopping adventure please contact me to discuss.  If I'm not in Paris when you'll be there, use this page to give some locations to start checking out a few stores on your own. Have fun!
Tip! Hire a seamstress or dressmaker in Paris
Hire a Parisian dressmaker if you don't have the time to shop or if you want a dress that is not readily available in the stores. Contact the concierge at your hotel at least two weeks before your arrival date. The Concierge will be able to help you set up an appointment with a local dressmaker. You can select your fabric and pattern and then complete your fittings while you in Paris. The dressmaker can then finish your dress and ship it to your U.S. home or office.
Heading across "the Pond" to England?
If you're going to be in the U.K., there are specialty plus size woman clothing shops such as Ann Brooks which only sell plus size clothing. Other UK plus size labels and stores are New Look, Etam, Marks and Spencers and BHS.
Plus Size Clothing for Men in Paris
Capel K stock big and tall men's clothing – Several shops in Paris. One located at 26 boulevard Malesherbes (Arr 8) Metro: Madeleine. Tel: 01 42 66 34 21
Big and Nice for larger men near Nation
Men's wear for the fuller figure.
12 cours Vincennes (Arr 12) Metro: Nation
Looking for larger shoes in Paris?
Sacapuce Boutique, 13 rue de Clignqncourt75018 Paris
Telephone: 01 46 06 49 06
Looking for a Clothing Size Converter Chart?
Clothing Sizes for Women Across the World – Comparison Chart >>
Know of other plus size woman clothing stores?
If you're a plus size woman – clothing which looks beautiful is so important, so let me know if you find more stores; thanks in advance!