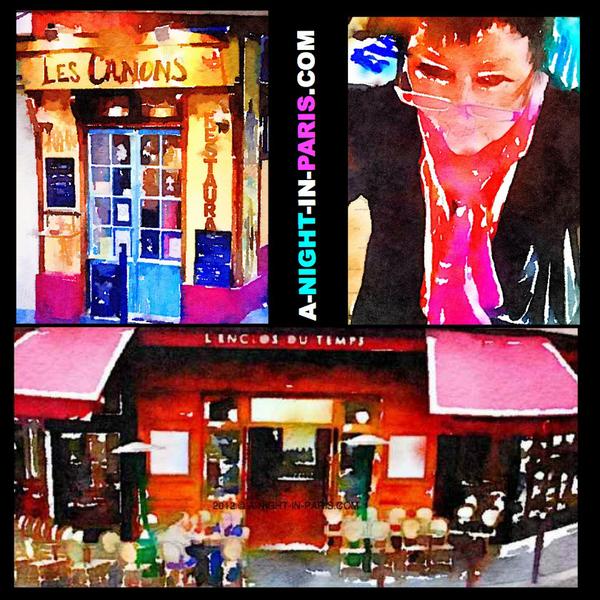 Welcome to Postcards from Paris October 2017!
If you're new to Postcards from Paris — WELCOME!
My name is Teena Hughes, I'm an Australian who has lived in Paris several times over a period of about thirty years, and I love to go back once a year if possible, and spend about six weeks feeling like a local Parisienne again :-)
While I'm there, I catch up with my friends I met there over twenty years ago, plus I host Adventures.  I've also written a couple of books about Paris, and I love this city more than any other.
Enjoy the little French tidbits I have for you today, and do get in touch if you'd like to chat or ask a question. Here we go!
---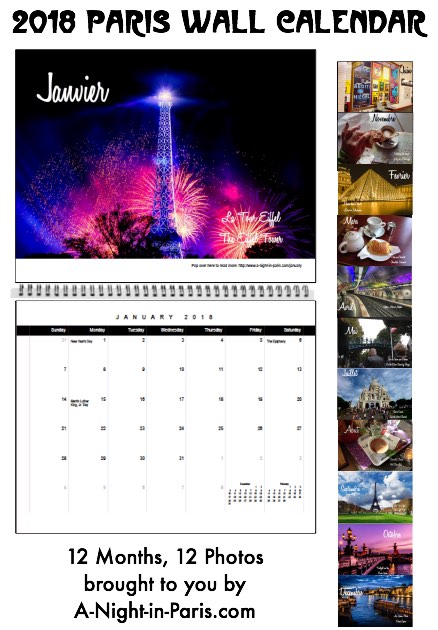 My first 2018 Paris Calendar has launched!
So excited! 12 pages with a great photo for each month — grab your copy here >>
I plan to create another one with different photos too — so stay tuned!
And for my Postcards from Paris subscribers, I'm sending you a freebie one-page Calendar too!
With love from me and a huge thanks for following along on my Paris adventures xxx Just check your email :-)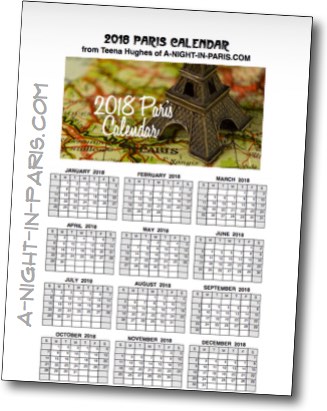 ---
What's happening in Paris in October?
Le Salon du Chocolat, that's what!
---
The words in the video translate to:
Le Salon du Chocolat c'est le plus grand evenement mondial dedie au chocolat et au cacao == The Chocolate Salon is the the largest world-wide event dedicated to chocolate and cocoa.
500 participants, 60 pays = 600 attendees, 60 countries
5 Jours de Show = 5 Days
20 Robes en Chocolat = 20 Dresses made of chocolate
100 Demos Par les Plus Grands Chefs = 100 Demonstrations by the Top Chefs
12o Ateliers = 120 Studios
Le Salon du Chocolat Junior = the Junior Chocolate Salon
28 Oct – 01 Nov Paris Porte de Versaille = 28 October to 01 November  at Porte de Versaille
Info & Tickets http://salon-du-chocolat.com
---
What else is on in October:
---
Will you be in Paris in time for the Christmas Markets?
I've written about Christmas and the Yuletide season a few times, and I'd like to share these stories with you:
Things happening in Paris over the Holidays
What about New Year's Eve in gai Paree?
---
Le Loir Dans le Théière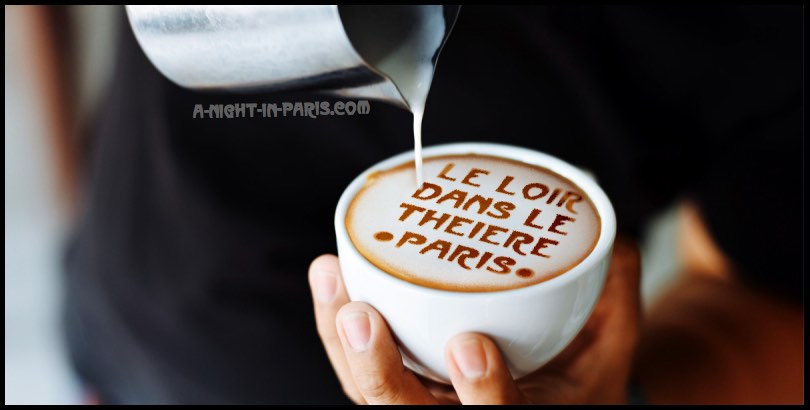 My old-time favourite Tea House / Salon de The
Le Loir Dans le Théière
3 rue des Rosiers
75004 Paris
When I lived in Paris in the late 1980s, this became one of my favourite places, and I've heard that the name of this Tea Salon came from an unlucky dormouse which was thrown into a teapot during the Mad Hatter's feast in Alice in Wonderland story.
Now in 2017, I still visit this gorgeous tea salon when I am in Paris each year, and I want to share it with you. This warm and cozy space is decorated with trinkets and knick knacks (odds and ends) and the aroma of the delicious gourmet cuisine (pies, large salads) wafts by and makes the mouth water.  Keep an eye out for the dozens of pastries which include the incredible lemon meringue pie and the chocolate fondant cake.
Come weekends, it's hard to find a spot to sit as …

---
Recent Questions about Paris
Giovanna asks:  When is it summer in france?

I replied:
Question from Eshaana: 
Hi Teena I am planning to relocate from Geneva to Paris in September this year to study French full time.  I would love to start my orientation to Paris with your week-long silk painting course.  Please let me know the dates of the next courses in July/August with details of costs etc.   I look forward to hearing from you.
Best regards
Eshaana
My reply:
How lovely to hear back from you.
I totally understand, and yes it would be great to meet in Paris for silk painting.
If you're on my Paris newsletter list, you'll be notified when I plan my next trip to Paris and will get other tips about the city I love.
If you haven't signed up yet, here's the link:
Have a fabulous week!
ciao ciao,
Teena
Question from Marion: 

Hi Teena. Are you still doing one day beginner silk painting? I'm a Canadian lady interested in a unique Paris experience.

My reply:

Hi Marion, lovely to hear from you!

I live in Australia, and travel to Paris each year for 6 weeks to host my Adventures. Unfortunately I won't be there at the same time as you I do have online Courses though — I'm currently updating and adding some new ones in the next month or so, if you'd like to be notified please sign up at http://how-to-paint-on-silk.com/newsletter-sign-up.html — if you have any questions, please do let me know. And have a fantastic time in Paris!! Wish I could be there at the same time!
Bon voyage!
Teena
---
Recent Posts
---
Learning French
Here is another great video for you – let me know what you think!
"5 Weird French Expressions to Sound Like a Native"
---
and here is one of my favourite French singers – Trudbol:
For the lyrics in French and English, pop over to Trudbol's Youtube Channel >>
---
I hope you enjoyed Postcards from Paris October 2017 today!
I'm excited to tell you I've started planning my next trip to Paris – woohoo! July 2018 sounds like a great plan — can you meet me there? I've got my fingers' crossed!
Let me know if you have any questions about Paris or my website,  or just want to share some tips about your trip to Paris.
Post a Comment below, or click the little "Say Bonjour!" tab on the right side of the screen, or pop over to the Facebook page — I'd love to hear from you!
Ciao ciao for now, a bientot !

Teena
---
Not on the Postcards from Paris Mailing list?
Pop over and sign up so you don't miss out!

---