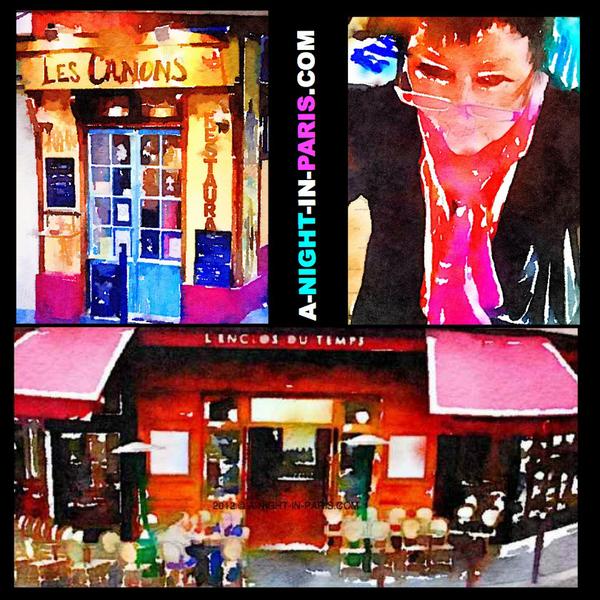 Today's Postcards from Paris
Walk with me as I look for Petit Dejeuner (breakfast) on a Sunday morning in September
I've just created a video of one of my Sunday mornings in gai Paree last September – here we go – walk with me?
---
The heart of Paris beats strong and is filled with love
Paris is alive and well, beautiful, exciting, filled with history, wondrous places, faces, things to do and see … and still holds my heart firmly in her hands :-)
After my visit in September, I was filled to overflowing with my Parisian-ness and basked in the glow of the love and friendships cemented for another year — in person rather than across the miles.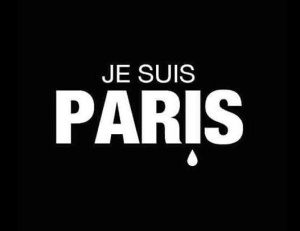 When the bombings happened not long after I returned to Australia, I was stunned and shocked like the rest of the world.
I immediately reached out to all the folks I knew in Paris and other parts of France to make sure everyone and their loved ones were safe and sound.  It was a dreadfully stressful time for those I knew in Paris, and the weeks and months since have been hard for them still in so many ways.
To the brave and courageous Parisians, I say BRAVO! You showed strength in the face of adversity, through dreadful events that no-one should witness or be part of, and you are all in my thoughts every day.
I must admit I found it hard to write about Paris for quite a long time as everything I wanted to say or share somehow sounded frivolous, and that was the last thing I wanted it to be.

Today I feel like my heart has healed a little bit, and I wanted to reach out and say the Parisians are strong, but their hearts are still hurting too — we must continue to visit this beautiful city, not be afraid to travel, to experience life.
Meeting people in Paris is one of the all-time favourite things I love to do — shopkeepers, cafe staff, waiters, chefs, department store staff, people waiting for buses and taxis — I love to talk to everyone — it makes me feel more like I live there, and to feel part of a community when I'm there for a month or so, and it is all of these brave folks who are waiting for us to come back and embrace Paris again.
I'll be there to see you in September 2016, Paris!
I promise!
I hope to see you there too if you can make it!
---
This video is fantastic! I just found it online and it's captured the heart and soul of Paris — do you like it too??
---
Looking for a list of easy things to do in Paris?
Pop over to this page for some of my ideas to help you enjoy your stay in my favourite city:
More things to do:
Jan | Feb | Mar | Apr | May | Jun | Jul | Aug | Sep | Oct | Nov | Dec | Christmas
Points of interest:
Champs Elysees and Arc de Triomphe (video):
---
The European Independent Film Festival 2016
Oh I wish I was going to be there for this event!!!
When:  8th, 9th and 10th of April 2016
Where:  at the Cinema 7 Parnassiens, 75014 Paris
BE WARNED! When you go to the website, there is a huge video on "autoplay" and it took me forever to find out how to turn it OFF. Here's the button I finally found: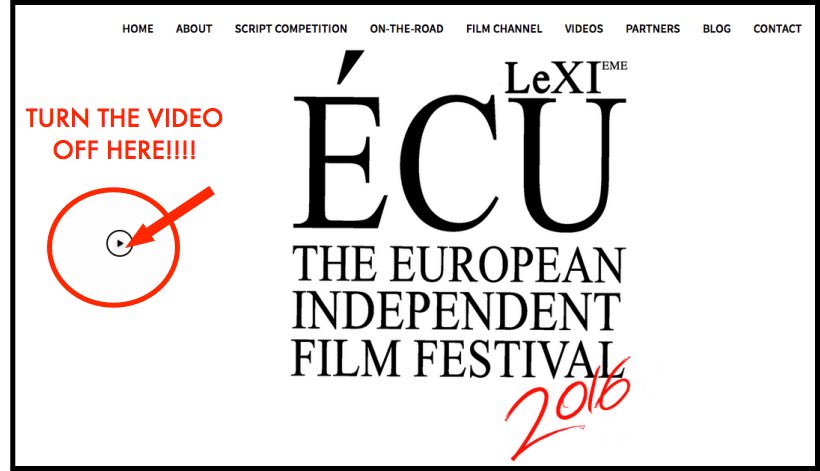 This wonderful event is often referred to as the European equivalent of the Sundance Film Festival in the USA.
There'll be films / features, shorts, documentaries, animated and student films and much more. There are 14 categories for 25 awards, including the prestigious title of 'Best European Independent Film 2016'.
Attendees can watch film screenings as well as participate in various workshops including scriptwriting, editing and directing, and the 'Meet-the-Directors' discussions. A full program of live music is also being hosted by ÉCU's partner Access Film-Music.
Do let me know if you do — I'd love hear what you think about this — send me an email via the site, or pop over to Facebook etc :-)
---
Do you like a bit of comedy?
Here is English comedian Richard Ayoade and Mel Giedroyc spending 48 hours in Paris — very clever, loved it!
---
GOT QUESTIONS?? SEND ME A MESSAGE! LET ME KNOW :-) >>
I hope you've enjoyed these little slices of Paris, and I look forward to hearing from you soon.
Waving madly across the miles!
Ciao ciao for now, a bientot!
Teena!
(Back in Australia on the little island off the east coast)
---
Not on the Postcards from Paris Mailing list?
Pop over there now and sign up so you don't miss out!