Paris Artists' Open Door – visit the locals!
Teena, Just wanted to say a big thanks to you for your info …. I'm a Sydney gay guy who's boyfriend is French and I'm heading over for 3 weeks in October with him to test the waters and see if I would live in Le Marais (rue chapon). Your hints will save me a lot of initial confusion :) …
We're both currently in sydney and I've been to paris before when i was in my late teens as a backpacker but havent been back since…plus Im an artist in surry hills so i have a major list of places like the bateau lavoir etc i want to see in montmatre and montparnasse :) and a lot of off the track places like picasso's other ateliers and haunts …
Once again thank you and i'd love to see some more of these silks! my myspace page has some work on it .. needs to be updated though!
http://www.myspace.com/zaark7
take care
Tim Boyle
(Surry Hills, Sydney Australia)
Response to: Thank you for your Paris website
Tim, I'm sooo pleased you found some good information about Paris on my website – it's a labour of love, so to know that someone can benefit from the information warms my heart!
I'm an Aussie too, living in Sydney, and spending time in Paris whenever I can.
I used to live in the 4th arrondissement (in the Marais district), and this year I spent a month renting an apartment in the 11th (at metro Voltaire), within walking distance of the Bastille monument – fabulous location!
As an artist, you'll absolutely adore Paris – especially when they have 'open doors' Portes Ouverte at many artist studios at different times throughout the year – one of which is perfect for you, it's in October. I've written a wee bit about it on this page:
www.a-night-in-paris.com/visit-artist-studios-in-paris.html
Here's a roughly translated version of the Portes Ouverte website: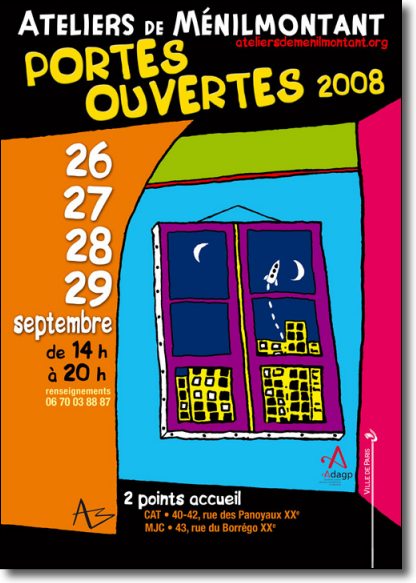 I'll check out your site, and would love to hear back from you to let me know how your trip goes.
Bon Voyage!
Teena