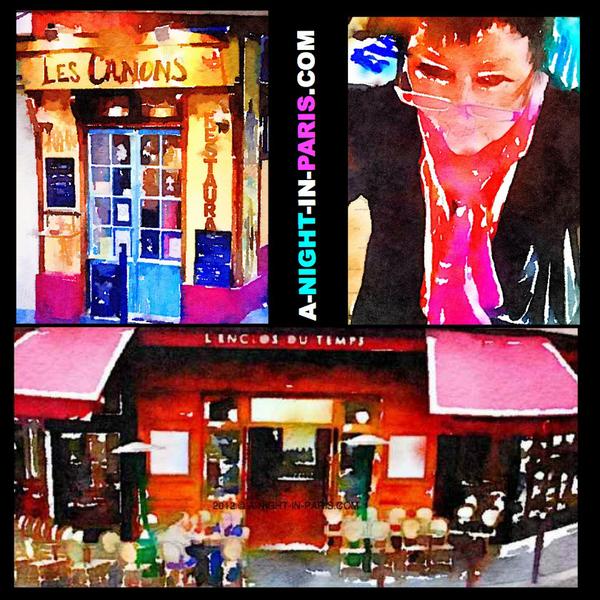 Today's Postcards from Paris September
A quick hello to new subscribers!
It's always so wonderful to receive email notifications when new folks sign up for news about Paris — here are just a few of the names:
Bonnie, Donna, Linda, Delwyn, Debra, Gloria, Tamae, Michael, Marie, Durell, Darin, Susan, Joan, Lisa, Laura, Dawn, Graciele, Melody, Angela, Ashok, Linda.
Make sure to keep in touch — I'd love to hear from you :-)
Let's just start by saying I WANT ONE OF THESE!
My favourite daily dose of French!
I added this free App to my iPhone and use it EVERY DAY! I love it! It only takes a few minutes, and it gives your brain a great workout to help you learn and remember.
It's available for iPhone, Android, desktop and laptop Mac and Windows and more!
This is a very easy-to-use program, suitable for beginners with no experience, and is so helpful. Now that I'm practicing my French every day, it keeps the French language at the front of my memory and I'm thoroughly enjoying this little daily dose of gai Paree.
On your phone, go to the App Store and install DUOLINGO
on your computer, go to Duolingo.com
Duolingo in English:
Duolingo in French:
Want home-delivered breakfast?

Oh wow — I cannot WAIT to check out this service when I'm next in Paris! Having breakfast delivered to my apartment would feel like the height of luxury :-) If you check it out, please do let me know!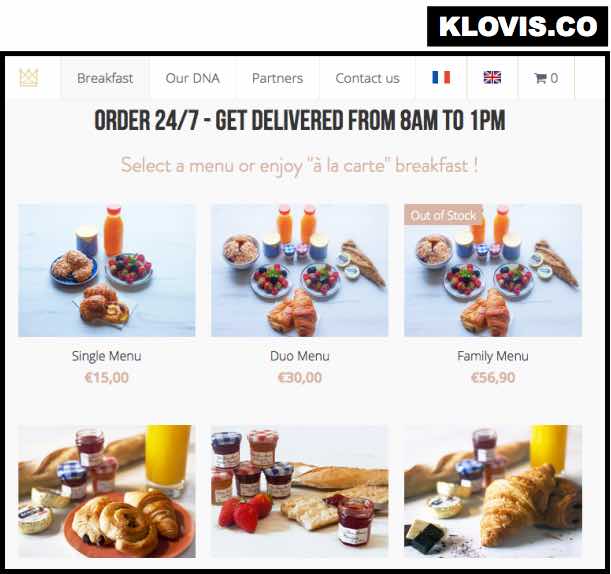 Speaking of food, here's a cafe/restaurant I really liked
Les Nicois was within walking distance of the apartment I rented, and it became a favourite place to meet friends for dinner and drinks. Fab atmosphere, excellent food, great vibe — I highly recommend it!
Les Nicois

7 Rue Lacharrière, 75011 Paris, France
LeCab Car and Driver App is a great alternative to taxis
A friend recommended I try out this App last time I was in Paris, and I did. Soooo much better than taxis — and each journey has a PRE-SET total fare, so if you're stuck in traffic, it did not cost extra! I also used it as my preferred way to get back to the airport for my departure.  I usually use a mini-bus service which picks up other passengers along the way, so it takes longer and you have to be picked up much earlier than you'd like.  It's also available on desktops and laptops, so I'll be able to book a pick-up for my arrival when I next visit Paris — I'm loving this!
Fixed price :

CDG (Charles de Gaulle) airport to anywhere in Paris — 48 Euro (as at Sept 2016)
Within Paris — 8 Euro
The Chauffeurs were lovely, cars fabulous, iPad to do a spot of internet surfing, music — such a great way to get to the airport stress-free and on-time!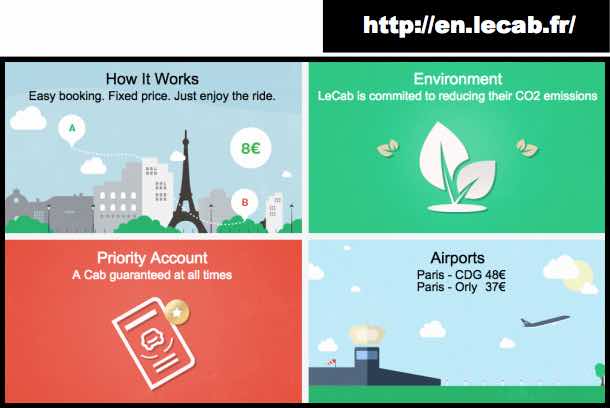 What's on in September in Paris?
Looking for some comedy in Paris?
There are some great comedians on the schedule — wish I was there! — http://www.anythingmatters.com/index1.html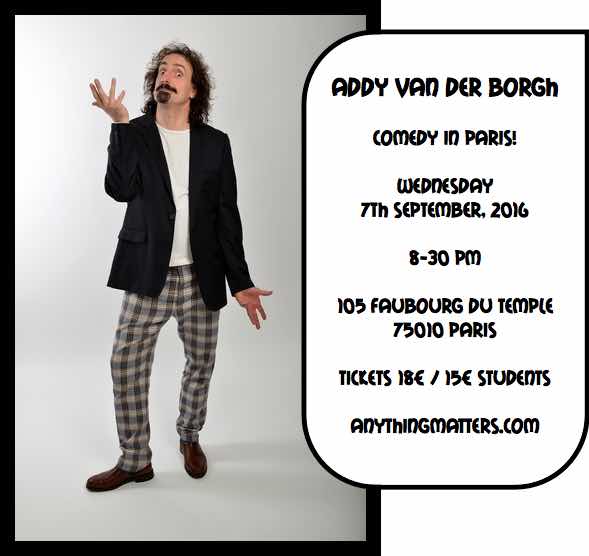 Looking for exhibitions in Paris in September?
Here are a couple which sound like fun — http://quefaire.paris.fr/articles/236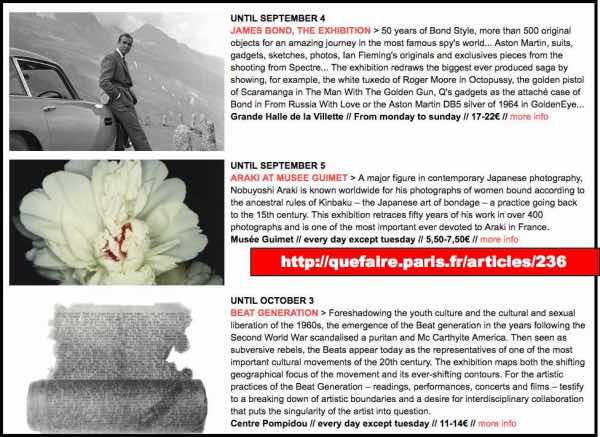 The Barbie Doll Exhibition! Closing 18th Sept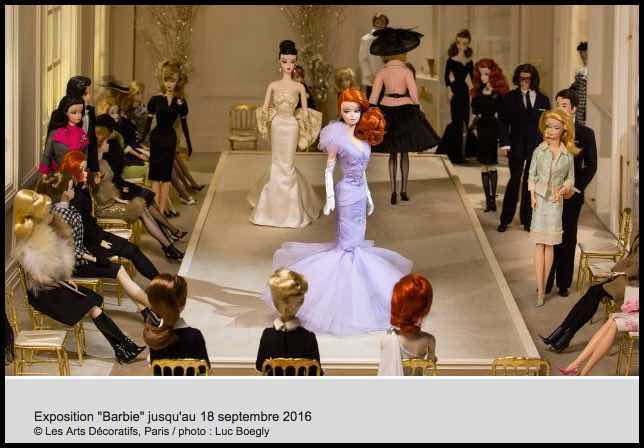 Pop over to Les Arts Decoratifs to check it out >>
Amazing fashions and a wonderful stroll through Barbie's history awaits! I'd love to go see this exhibition!
Other things to do in September
I've got a great list over on this page >>
Here is a huge list of other things to do in Paris in September >>
And a quick video with simple suggestions:
And in October:
A bit of humour!
I thought I'd find a funny French video to share with you, and this was at the top of the list on Youtube :-) It made me giggle, and I thought it might tickle your funny bone too!
This one is both funny AND useful!  I particularly like the final example too :-) Which one do you like?
Au revoir, more soon! Don't forget to write to me or post a voicemail in the little box on the right hand side of this web page :-)

---
GOT QUESTIONS?? SEND ME A MESSAGE! LET ME KNOW :-) >>
I hope you've enjoyed these little slices of Paris, and I look forward to hearing from you soon.
Waving madly across the miles!
Ciao ciao for now, a bientot!
Teena!
(typing this to you in Australia on a little island off the east coast)
---
Not on the Postcards from Paris Mailing list?
Pop over there now and sign up so you don't miss out!
I hope you enjoyed Postcards from Paris September 2016!
---