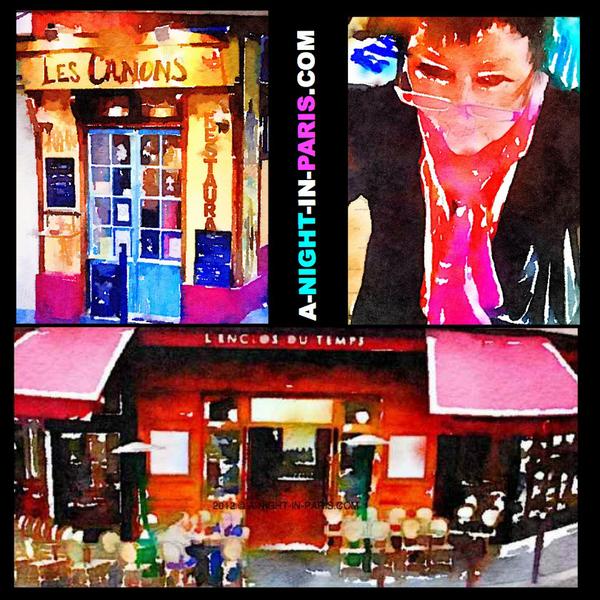 Today I have been printing off my e-ticket to fly from Brisbane to Paris via Dubai, airport bus pick-up vouchers at both ends of the journey, access info for my rented apartment, sticky labels for the postcards and cards I'll send to friends from gay Paree —
Follow my photos and videos on Facebook >>
---
Got some spare time while you're in Paris? Join one of my Adventures – it'll be a lot of fun!
Only got time for a coffee or a cocktail? Get in touch and see what we can work out :-)
---
 Q & A • Question about Paris September 2015
A question from Sylvia:
"Hi Teena, how long will it take for you to get to Paris this year?"
Excellent question, Sylvia! This year I decided to pay a bit more for my airline tickets in order to reduce the waiting time inbetween flights, and I'm so pleased!
In the past I've had layovers in Guangzhou (pronounced "Gwang-joe", China), Abu Dhabi, Singapore and this time the layover will be in Dubai.
Some of those layovers have been horrendous, time-wise, facilities, and many other factors.  In Abu Dhabi one year there were hundreds of us transit passengers who had to sit on the floor of the airport, in corridors, because the management refused to open the Translit Lounge until the flight was ready for boarding. Was it five hours, six or even seven? More? Thank heavens I've blocked the details from my brain, but take it from me — sitting on a floor for all those hours with so many rules and regulations about what we weren't allowed to do, did NOT make for a fun time. Nerves were frayed, everyone was exhausted, we felt like cattle. Not a happy time.
Jumping forward to NOW, I am thrilled to say I will only have a 2 hour layover in Dubai, making the whole journey so much easier!
Here's how it'll work for me tonight:
catch a ferry to the mainland
airport bus pickup about 10pm, drive for about an hour to the airport
three and a half hours waiting for the flight to depart at 2:30am
fly to Dubai — 16.25 hours in the air
then a two hour layover
fly Dubai to Paris for 7.15 hours
45 minute wait for scheduled airport bus pick-up
about an hour to drive in Paris
total travelling time approximately 32 hours all up.
And THAT'S why I stay for 4 weeks — if it was only 10-15 hours away, I'd be flying to Paris ALL the time :-)
---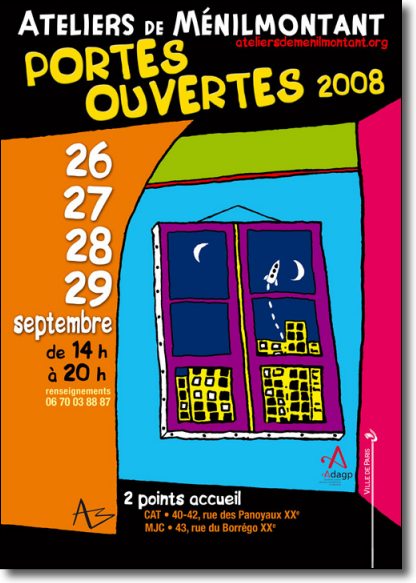 What's on when I'm in Paris in September 2015?
What am I looking forward to in September?
One of the very first things I love to do after arriving in Paris — generally AFTER I've had my first croissant :-) — is to take a barge cruise on the outskirts of the River Seine, to reacquaint myself with the outer suburbs and the fascinating history (as told by the Barge storyteller). For two and a half hours I soak up the Parisian atmosphere without having to plan anything — I wave to the folks on the banks and on the little bridges which go across the river in its narrower parts. When the barge navigates down the locks of different heights, it's a great way to be reminded about nature. We then slowly venture UNDER Paris, and when we get to the bit under the Bastille monument (in the 4th arrondissement), I heave a sigh of 'history', remembering what happened here (storming of the Bastille).
I'm also remembering the wonderful years I spent living just a few steps from this majestic Paris icon. OK – that's enough waxing lyrical :-)
Here's a bit more about it, with some of my photos:
I'm also looking forward to checking out the wonderful artists and their artwork at PORTES OUVERTES:
25-26-27-28 September 2015
---
Brushing up on a few of my tips about Paris
Here's a little video I made when I was in PARIS in 2012:
jump to 2 mins 29 seconds for a walking tour with me:
I'll be making more videos this trip too — so stay tuned!
---
I'm heading to the airport in a few hours, so I'll start waving to you now :-)
The next update will be from gay Paree! Woohoo!
Maybe I'll see you there — that would be so fabulous :-)
ciao ciao for now,
Teena!
---
Not on the Postcards from Paris Mailing list?
Pop over there now and sign up so you don't miss out!
Tags: Adventures, artists, barge cruise, bastille, City of Love, Light, Paris September 2015
What's On In Paris While You're Visiting
Paris, France Categories