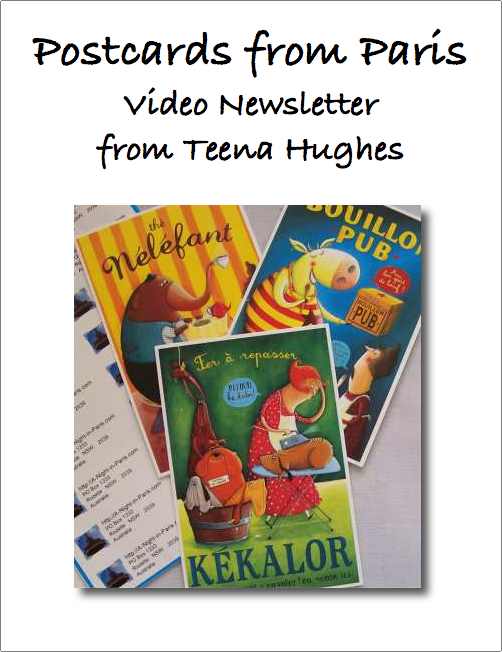 Thank you so much!
I really appreciate you taking the time to sign up to hear more about Paris.
I do my best to send info on a semi-regular basis like once or twice a month, and if there's something happening in Paris I really think you should know about, I might send an additional email inbetween.
If you have any questions about Paris, you'll find COMMENT boxes at the bottom of each page, or you can also write to me via the Contact page, or Twitter, Facebook and Youtube – I'd love to connect and hear about your love of Paris too.
Here's the link to some previous Postcards from Paris Archives >>
And here's a little video I about how to order a coffee in Paris, which I watch every now and then to remind me of how much I love Paris, while I'm in Australia planning my next trip :-)
httpv://www.youtube.com/v/wvVYqtfUQSU