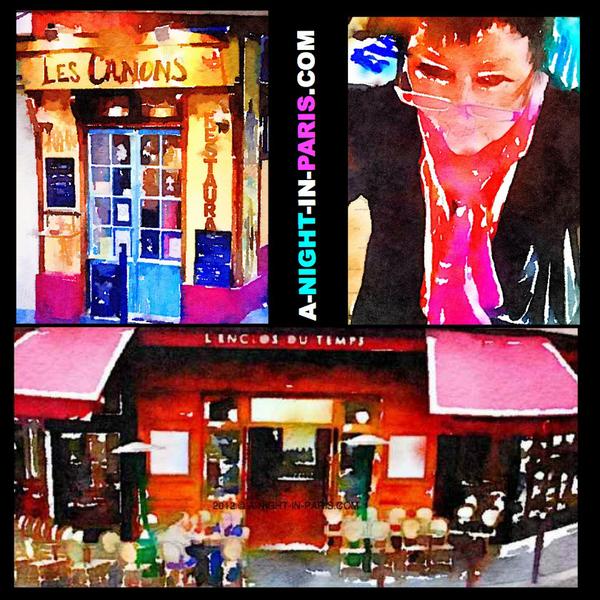 Welcome to Postcards from Paris May 2017!
If you're new to Postcards from Paris — WELCOME! My name is Teena Hughes, I'm an Australian who has lived in Paris several times, and I love to go back once a year and spend about six weeks feeling like a local Parisienne :-)  I catch up with my friends I met there over twenty years ago, plus I host Adventures.  I've also written a couple of books about Paris, and I love this city more than any other.
Enjoy the little French tidbits I have for you today, and do get in touch if you'd like to chat or ask a question. Here we go!
What's on in May?
---
More of what's on in May
I have a longer list of things to do in May here >>
---
Festivals and Events
20th May: Museum Night
As part of the global Museum Night event, Paris museums will open their doors free of charge for visitors until 1:00 am, as part of the global Museum Night. There will be special events and much more in many Paris major museums.
22nd May to 11th June: The 2017 French Open at Roland Garros
This is one of France's most exciting and important tournaments. The French Open continues to host some of the world's unforgettable matches. Buying tickets several months ahead is highly recommended.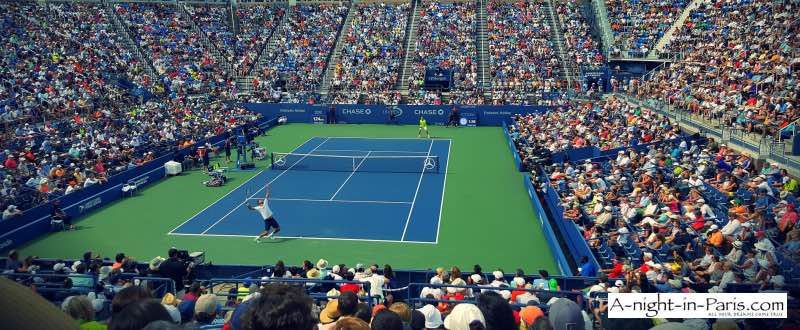 Throughout May: le Foire du Trone (Annual Fair)
Parents and kids can look forward to the annual Paris fair (Foire du Trône), which runs through the end of the month and delivers all the traditional fun of a county fair, with Ferris wheels, roller coasters, and cotton candy included.
The Jazz Festival!

and a video:
.
11th to 22nd May: Saint-Germain-des-Prés Jazz Festival
This is Paris' most famous annual jazz festival which is on in the St. Germain district for the 11th year running. Jazz lovers should save a day or two for this fabulous event.
Metro: St. Germain des Prés
19th to 22nd May: Artists' Open House in Belleville Galleries
This annual event is a fantastic opportunity for everyone to get to know some of Paris' contemporary artists and their work, with the plus side being you also get a glimpse of Parisian life. Over 200 artists living and working in the Belleville neighbourhood open their doors to show their work, art spaces and Studios every day from 2:00 pm to 9:00 pm.
​Arts and Exhibits Highlights
Retrospective: Eli Lotar at the Jeu de Paume
Check out Franco-Romanian photographer and filmmaker Eli Lotar — a retrospective is at the Jeu de Paume National Galleries providing a fascinating look at Lotar's perspectives on the world and his tremendous influence on artistic movements (including modernism).
Dates: 14th February  to 28th May, 2017
Where: National Galleries at the Jeu de Paume
Vermeer at the Louvre Museum
This much-awaited exhibition is dedicated both to Vermeer and fellow Dutch masters at the Musee du Louvre and it is highly recommended.
Dates: 22nd February to 22nd May 22nd, 2017
Where: Musee du Louvre
The French Spirit: Countercultures in France, 1969-1989
A recent exhibition at the Victoria & Albert Museum in London on the spirit of the 1960s drew huge audiences; and now Paris has an exciting retrospective on French counter-cultures from the late 1960s to the late 1980s.
Rock music, photography, paints, posters and multimedia are all part of the many counter-cultural movements which resulted from the May 1968 student rebellion — with similar movements in Berkeley, London and New York. The exhibition is at the Maison Rouge exhibition space which is unfortunately soon set to close.
Dates: February 24th- May 21st, 2017
Where: La Maison Rouge
---
Did you know Gustave Eiffel did NOT design the Eiffel Tower (la Tour Eiffel)?!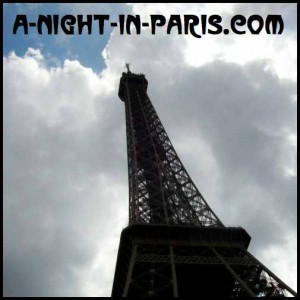 From Travelandleisure.com:
"While Eiffel earned the naming rights for the Tower, it was actually two men who worked for his company—Maurice Koechlin and Emile Nouguier—who drew the original design, according to Live Science. The two engineers teamed up with French architect, Stephen Sauvestre, on the plans for the monument and entered them into a contest to choose the main attraction of the World's Fair."
Read the rest of the 12 amazing facts about the Eiffel Tower which most people don't know >>
---
Learning French with Postcards from Paris May 2017
There are some great free videos and courses for learning French!
I use the Duolingo App on my laptop and iPhone every day for 5 minutes, just to keep French in my brain on a daily basis, and I'm amazed at how much this helps!
Here is a video which is very easy to understand:
This one makes it easy to understand as well:
---
Free Museums to Visit on the First Sunday of each Month
Timeout has a great list of museums to visit where you don't have to pay an entrance fee on the first Sunday of the month >>
---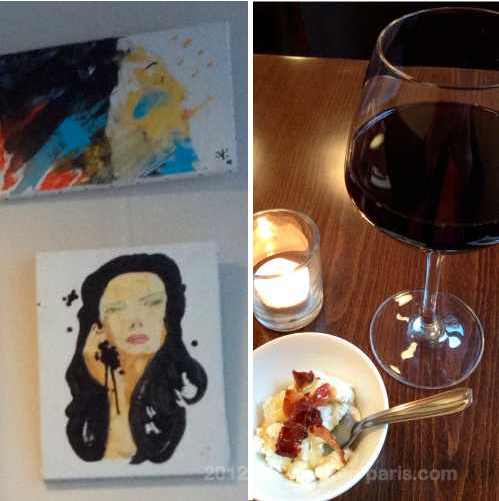 Restaurants, cafes and a sandwich bar I visited in the 11th arrondissement
More info about the 11th arrondissement
Paris City Map 75011 : Map of Paris France
---
I hope you enjoyed Postcards from Paris May 2017 today!
Let me know if you have any questions or just want to share some tips about your trip to Paris.
Post a Comment below, or click the little "Say Bonjour!" tab on the right side of the screen, or pop over to the Facebook page — I'd love to hear from you!
Ciao ciao for now,

Teena
---
Not on the Postcards from Paris Mailing list?
Pop over there now and sign up so you don't miss out!

---