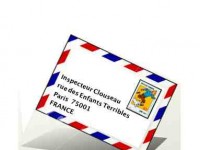 POSTCARDS FROM PARIS with Teena Hughes
Above:  the gorgeous Arc de Triomphe, Paris
Bonjour a tous! Hello everyone!

March 2014
! I finally did it!
I've been talking about, dreaming about, sketching and thinking of publishing a book about Paris, and I've finally done it!
Yesterday I clicked the PUBLISH button on my first Kindle book about Paris, and I'm so excited! It's only 20 pages and covers some of my favourite things to do, and even though it's a Kindle book, anyone can read it on a smart phone or a desktop computer by downloading the software from the amazon site.  Cool!
And the best part is it's only $US0.99! As this is my first time at publishing this type of book I've set it at the lowest price allowed.  If you do decide to buy – that's fantastic – thank you in advance!
If you could also leave me a Review on Amazon that would be absolutely marvellous – many thanks in advance!
Looking for steak & chips in Paris?
Look no further – here's a great restaurant I heard about and I can't wait to check it out in August/September when I'll be back in Paris:
Les Arts Decoratifs – Museum
Every month when I receive the newsletter from this wonderful museum, I always find something I'd love to go see.  If I lived in Paris full-time, this would be me favourite place!
There's a great exhibition about typefaces, and others about toys, fashion and wallpaper just to name a few. I could spend days exploring les Arts Decoratifs!
What's on in March & April?
Want to meet me in August/September 2014?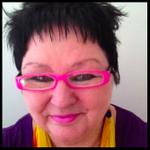 I'm planning my trip to gay Paree — woohoo!
I'm currently setting up the Calender of events I'll be hosting, and I do hope to meet some of my newsletter subscribers, which will be fantastic!
Got any plans to be in Paris around then? I'd love to hear from you.
Let me know what your plans are and maybe we can connect for a coffee or a glass of wine in the late afternoon somewhere …
Contact me over here >>
One of my favourite French classic songs, La Vie en Rose by Edith Piaf, here being played by Louis Armstrong (with English translation — love it!)
If you like quirky things, I watched this and thought it was fabulous!
A great French comedy routine!
Until next time! A bientot!
Ciao ciao for now – click reply if you'd like to connect, or pop over to the Facebook page.
Teena!