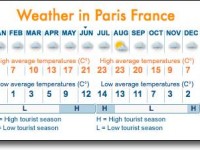 postcards from Paris

 

with Teena Hughes   |  march 2013 video newsletter
Welcome to today's Postcards from Paris!
..
It's a bit windy here today in Melbourne, and the temps are expected to be in the low 20 degrees Celcius, but we do expect rain. I'm looking at the weather in Paris and a "high" of 10degC is still a bit chilly, but from here on in it should start to get a little warmer in the lead up to summer for June/July/August:
.
More about weather:
http://a-night-in-paris.com/weather-in-paris.html
.
Ecoutez! Listen!
Teeny Tiny Audio Files on How to Speak French
Here are two little audio lessons I've made for the beginners:
"Bonjour mon ami! Ca va toi?" and "Croissant au beurre?"
[display_podcast]
My New Paris Photo Book
I've wanted to let you know that my book of Paris photos is ready, but in all honesty it's taken longer than I wanted due to the move to a new city, yahda yahda (sorry for the excuses!), but it WILL be ready soooon, promise! I've now given myself a deadline, so fingers' crossed!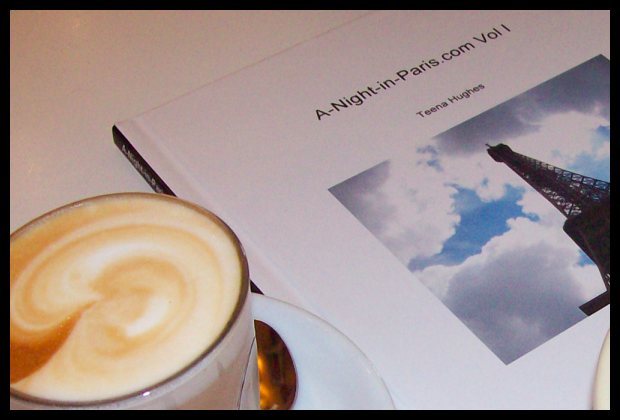 What's on in Paris in March/April?
Spring's around the corner …
March:
Banlieues Bleus
Printemps de Cinema
April (heading into Spring / Printemps):
Foire du Trone
Marathon de Paris
Festival Paris
Grand Marche d'Art
My Postcards from Paris Facebook Page
When you have a moment, pop over to my Paris Facebook page to see all the photos I've posted, and join in the conversation:
http://www.facebook.com/ANightInParisFrance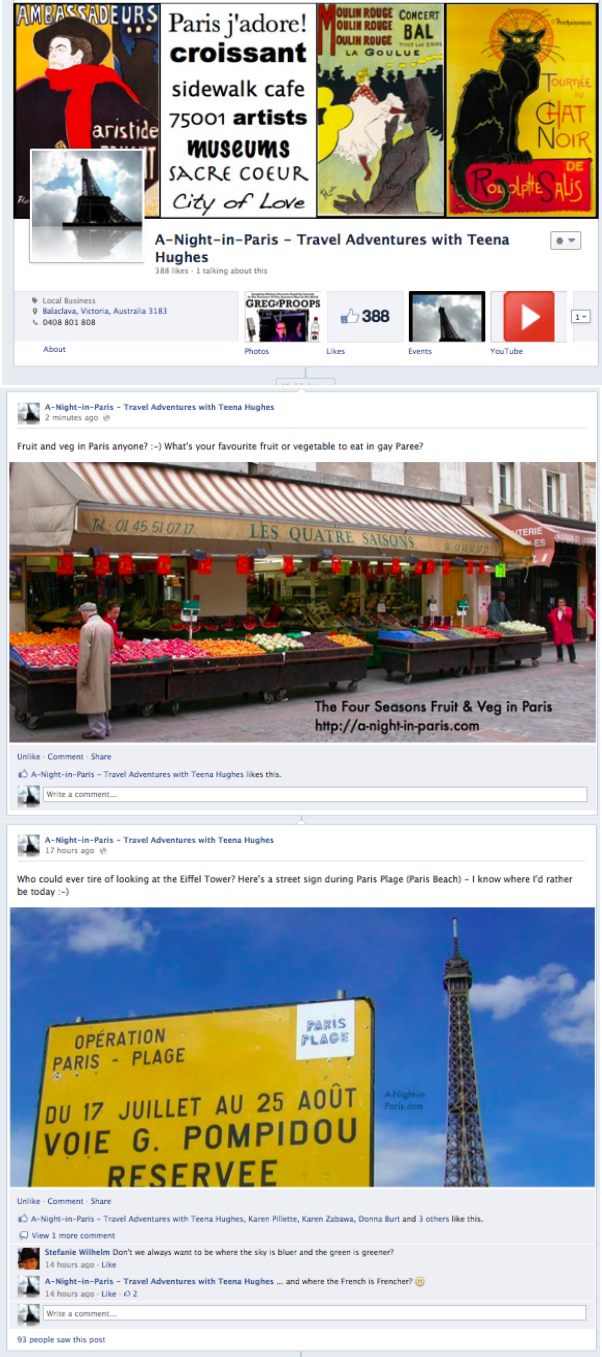 Not on this mailing list?

Did someone send you this email because they thought you might enjoy it? That's fantastic! Why not sign up for yourself, so you'll receive it in your inbox too?

Learn more and join in the fun today

http://a-night-in-paris.com/postcards-from-paris-newsletter.html
Ciao ciao for now! I'll be in touch again soon – send me your questions and I'll do my best to help.
Cheers


Teena!
Teena Hughes, A-Night-in-Paris.com
PO Box 111, Balaclava VIC 3183  – Australia
Telephone Australia (+61) 0408-801-808
http://a-night-in-paris.com
I hope you enjoyed Postcards from Paris!