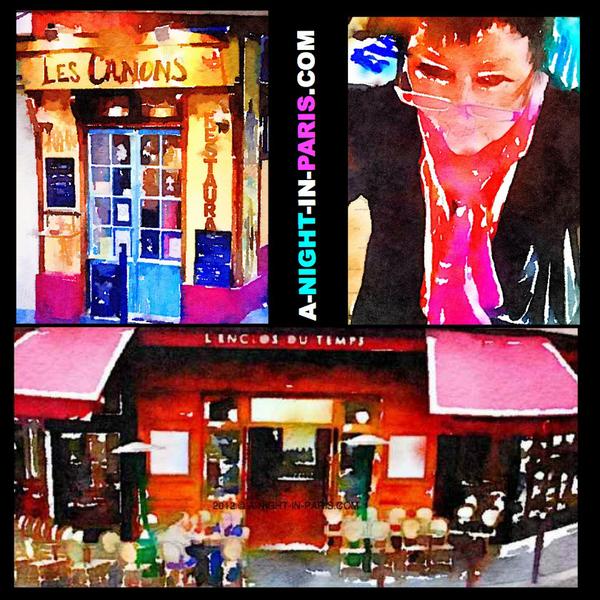 Welcome to Postcards from Paris January 2018!
Welcome to the Nouvel An – the New Year!
Hello hello — if you're new to Postcards from Paris — Bonjour ! Salut ! Bienvenu ! (Hello! Hi! Welcome!)
My name is Teena Hughes, I'm an Australian who has lived in Paris several times over a period of about thirty years, and I love to go back once a year if possible, and spend about six weeks feeling like a local Parisienne again :-)
While I'm there, I catch up with my friends I met there over twenty years ago, plus I host Adventures.  I've also written a couple of books about Paris, and I love this city more than any other.
Enjoy the little French tidbits I have for you today, and do get in touch if you'd like to chat or ask a question. Here we go!
---
What's happening in Paris in January 2018?
Other things to do – click the image to open a new page:
---
Getting Around : other Paris transport system options
---
How To Keep In Touch When You're In Paris

Keeping in touch from Paris with help from the internet November 2017
---
My old-time favourite Tea House / Salon de The
Le Loir Dans le Theiere became one of my favourite places when I lived in Paris in the late 1980s, and I've heard that the name of this Tea Salon came from an unlucky dormouse which was thrown into a teapot during the Mad Hatter's feast in Alice in Wonderland story.
---
I'll be in Paris in September 2018 – shall we meet at a Paris sidewalk cafe?
I'm excited to tell you I've started planning my next trip to Paris – woohoo!
I had thought I'd go in July this year, but September 2018 sounds like a better plan — can you meet me there? I've got my fingers' crossed!
I'm deciding which Adventures I'll host and will post online soon — if you'd like to meet up with me for an Adventure, I'd love to hear from you!
Please send a Comment below, or click the purple icon on the right of this screen — and mention PARIS 2018 –let me know which Adventures sound perfect for you — thank you. Can't wait to meet you!
---
One of the first things people ask me about is how to speak French — and that's a tall order, so I recommend starting with something small, like numbers or common words you might use in a shop or store. Here is a little video to get you started
Learn How To Count From 1 to 9 in French
---
Questions via the Website
---
Other links you might enjoy
---
I hope you've enjoyed this edition of POSTCARDS FROM PARIS January 2018!
I look forward to hearing from you!
Let me know if you have any questions about Paris or my website,  or just want to share some tips about your trip to Paris.
Post a Comment below, send me an email, or click the little "Say Bonjour!" tab on the right side of the screen, or pop over to the Facebook page — I'd love to hear from you!
Ciao ciao for now, a bientot ! Talk soon!


Teena
---
Not on the Postcards from Paris Mailing list?
Pop over and sign up so you don't miss out!

---