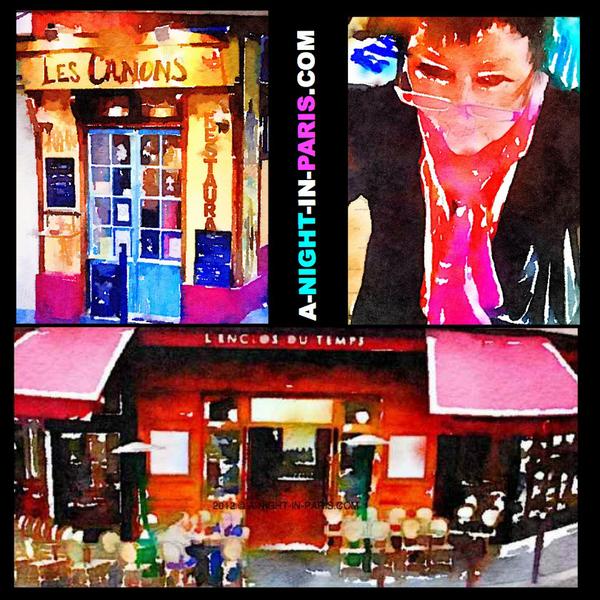 Today's Postcards from Paris April 2017
A quick hello to new subscribers!
It's always so wonderful to receive email notifications when new folks sign up for news about Paris — let me know if you have any questions!
---
Comme Une Française – Like A Frenchwoman – with Geraldine!
I have found a wonderful video from a delightful French woman, teaching French to folks like you and me — I hope you enjoy it as much as I did!
---
What to do in Paris in April?
Here is a great article listing 10 Things to Do in Paris in April – some are alreading finished but it's still worth learning more for April next year:
Le Lac des Cygnes (April 2-9)
Eat Cheap and Save for Summer
Le Foire du Trone (March 31-June 5) [I love the Foire du Trone!]
Celebrate Easter this weekend (April 16)
The Color Run this weekend (April 16)
Salon Sugar Paris (April 20-22)
Marché aux fleurs et aux oiseaux (the Flower and Bird Markets)
Fashions at the Musée des Arts décoratifs
La Grande Mosquée de Paris (The Great Mosque of Paris)
Read more about what to do in April
---

The best ice cream in Paris
As the days start to get longer and the temperature warms up, you might want to check out some Parisian icecream :-) I've been to a couple of them, but not all! What about you?
Here's a list for you to try >>
---
I hope you enjoyed Postcards from Paris April 2017 today!
Was there one item you really enjoyed in today's news? I'd love to hear from you.
Post a Comment below, or click the little "Say Bonjour!" tab on the right side of the screen, or pop over to the Facebook page — let's chat soon!
Let me know if you have any questions about Paris or my website, or just want to share some tips about your trip to Paris.
Ciao ciao for now, a bientot !

Teena
---
Not on the Postcards from Paris Mailing list?
Pop over and sign up so you don't miss out!

---
.