Wondering, "What is a euro?"
Sample euro notes and coins
Heading to France and your question is, "What is a euro?"
The quick answer is that the Euro is the currency which is used across Europe.  When I lived in Paris the currency was French Francs – and I quite like the new Euros.
It's a good idea for you to see what the euros look like before you get to Paris, so have a look at the images below.
Each bank note is a different colour [like Australia and many other countries] and the coins have differing sizes
What's the Euro currency exchange?
To see how much a Euro is worth in your own currency, I've provided a simple currency converter – simply click the link:
Check the Euro currency exchange rate for your country – p.s. a new small window will open up, simply type in an amount to convert.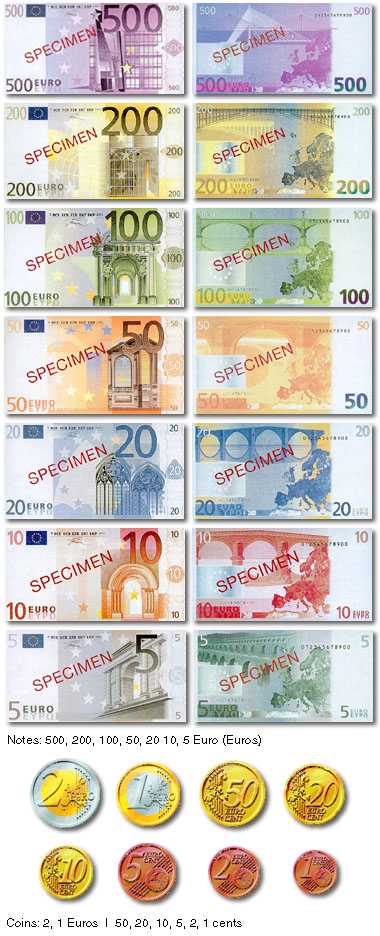 I hope this helps you to get a feel for the Euros before you get to Paris.
Related Links for  What is a euro:
More Travel Packing Tips:
After reading "What is a euro?" you might be wondering, "How much spending money will I need in Paris?"