What's on Paris in June?
Home > Calendar > Jan | Feb | Mar | Apr | May | Jun | Jul | Aug | Sep | Oct | Nov | Dec | Christmas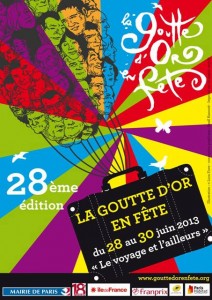 Jazz in Paris in June, fabulous art exhibitions and the gorgeous Gay Pride Festival – what a great month :-)Ongoing : Festival de St-Denis, Quinzaine des Realisateurs [films], French Tennis Open
Early June : Tous à Vélo
Tried the Velib yet, the French bicycle you can rent by the hour which was launched in Paris in 2007? Well now there are cycling tours and activities too.
Early June : Foire St-Germain
I love fairs, there's always something fun happening, and the Foire St-Germain is no exception, with concerts, theatre and workshops held at various venues.
http://www.foiresaintgermain.org
June-July : Paris Jazz Festival
Check out the free jazz at beautiful Parc Floral – what a great thing to do in this  summery weather in Paris
June-July : Festival Chopin a Paris : Chopin Festival in Paris
Hauntingly beautiful and romantic candlelit piano recitals are held in the Bois de Boulogne – don't miss this.
http://www.frederic-chopin.com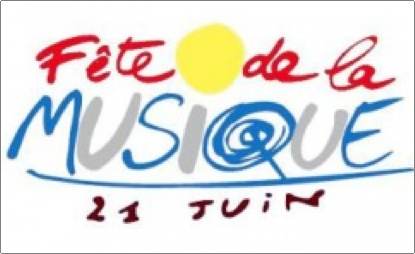 21 June : Fete de la Musique
If you love music then these free gigs held in different venues will be perfect, covering all music genres.
http://www.fetedelamusique.fr – this link doesn't seem to work any more, so try this one:
http://fetedelamusique.culture.fr
Paris in Late June : Gay Pride March
Gay Pride is celebrated around the world and is held in Paris in late June.  Enjoy the faaabulous floats and extravagant costumes as the parade winds its way towards Bastille.  There is also an official party and lots of other events at other venues dotted around Paris.
Late June – early July : Paris Cinema
Do you love films? This is Paris' film festival where you can attend premieres, tributes and view restored films at lots of great venues.
Late June – early July : La Goutte d'Or en Fete
For lovers of music – check out the venues for raï, rap and reggae.
http://www.gouttedorenfete.org
---
Archives
2007 Events in Paris
Paris Jazz Festival
Festivals / , Festivals and festivities / , Music / Jazz
PARC FLORAL DE PARIS
Bercy/Tolbiac/Bois de Vincennes (PARIS 12)
09-06-2007 – 29-07-2007
June 9 to July 29 – Paris"Paris Jazz Festival" – Locals and visitors from around the world come to Paris each summer to listen to the smooth jazz music radiating from Château de Vincennes during the Paris Jazz Festival. With its impressive line-up of artists and magnificent setting, the Paris Jazz Festival is always a huge success. www.parcfloraldeparis.com
Pierre et Gilles 1976-2006
Exhibitions / Photography
JEU DE PAUME / SITE CONCORDE
Champs-Elysées/Musée du Louvre (PARIS 08)
26-06-2007 – 23-09-2007
Fête des Tuileries
Festivals and festivities, Festivities
JARDIN DES TUILERIES
Marais/Les Halles | Opéra/Grands boulevards
Champs-Elysées/Musée du Louvre (PARIS 01)
30-06-2007 – 31-08-2007
La Marche des fiertés lesbiennes, gaies, bi et trans
Festivals and festivities, Festivities
PARIS
30-06-2007 – 30-06-2007
June 23 & 24 – Provins (Ile-de-France)
"Les Médiévales de Provins" – Discover Provins, a city with a well-preserved imprint from the middle ages. Enjoy archery, water games, joust, a grand feast complete with entertainment, troubadours, jugglers and more. www.provins-medieval.com (French language only), www.provins.net, www.pidf.com
June 30 – Paris
"Gay Pride Festival" – Information can be found online at www.gaypride.fr (French language only) [visit our Gay Paris page]