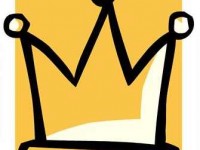 The annual Paris calendar is chock full of fabulous things to see and do in the City of Love and Light, so I've gathered them together all on one page, month-by-month, to make it easy for you (and me) to plan our trips to Paris.
12 Months of Things to Do in Paris Calendar of Events
by Teena Hughes
January

New Year's Day / Jour de l'An
Ice skating / Paris sur Glace
Epiphany / Fete de Rois (Festival of the Kings) buy Galettes des Rois, frangipani-filled cakes

February

Chinese New Year / Nouvel An Chinois
Ice skating continues / Paris sur Glace
Rugby 6 Nations / invasion of Brits & Celts

March

Ice skating continues / Paris sur Glace
Rugby / 6 Nations continues
Jazz / Bannlieueus Bleues 5 wks jazz, blues, R&B, soul, French & international
Spring Cinema / Printemps du Cinema, 3 day film fest, all tickets 3.50 Euros

April

Biggest Fair / Foire du Trone, 9 wks, noon-midnight
Paris Marathon / Marathon de Paris, 35k runners, Champs-Elysees to Ave Foch
Easter Sunday / Paques
Annual Arts Festival / Grand Marche d'Art Contemporaine

May

Biggest Fair / Foire du Trone, continues
May Day / Fete du Travail, march via Bastille
Spring Museums / Printemps des Musees, one Sunday in May some museums have free entry
Museum Night / La Nuit des Musees, one night only, special events open late
Art-St-Germain-des-Pres, 50 galleries showcase artists, giant 'block party'
Festival Jazz a St-Germain-des-Pres, 10 day celebration on the Left Bank
Cannes Directors' Fortnight / Quinzaine des Realisateurs, 14 days
Spring in the Streets / Le Printemps des Rues, annual street theatre festival
Festival / Foire St-Germain, concerts, theatres
French Tennis Open, tennis tournament

June

Fete du Velo / Bicycle Festival
Paris Jazz Festival
Festival de St-Denis
Festival Chopin a Paris / music festival
Fete de la Musique
Gay Pride March, outrageous, fun parade

July

Summer Film Festival / Paris Cinema
Solidays, 3 day music fest for AIDS
Open Air / Cinema en Plein Air, free films under the stars
14 July Bastille Day / Quatorze Juillet 1789,
Paris Beach / Paris Plage, palm trees, sand & pool on the River Seine
Tour de France, end of annual endurance cycling spectacular

August

locals leave the heat of Paris for the country, some stores etc closed
Rock on Seine, 3 days of rock & indie music

September

Jazz a la Villette, one of the top jazz festivals, also for kids
Festival Classique au Vert
Festival Paris Ile de France
Techno Parade
Autumn / Festival d'Automne, major annual arts festival
Journee du Patrimoine, embassies, corporations etc open doors to public

October

White Night / Nuit Blanche, galleries, museums, bars, clubs open very late
Prize / Prix de l'Arc de Triomphe, horse race
Fete des Vendanges de Montmartre, street parties celebrate the 1,000 wine bottles from local harvest
FIAC, contemporary art fair Louvre & Grand Palais

November

Festival des Inrockuptibles, rock, pop and trance festival
11th – l'Armistice, Remembrance Day ceremony @l'Arc de Triomphe for WWII
Fete du Beaujolais Nouveau, the new Beaujolais Wine has arrived! Celebrate in a local bar!
Africolor, African music festival

December

Ice Skating / Paris sur Glace
24-25th – Christmas Eve/Day / Noel
31 – New Year's Eve, crowds gather @ Champs-Elysees

 HAVE FUN with this Paris Calendar!

Let me know what you enjoyed the most,

I'd love to hear from you!
Teena
You might also like to read the What to do in Paris France page.
 Know of an event to add to the Paris Calendar? Let me know, thanks in advance!