My Memories of Paris by Teena Hughes
I've done it! I've created a book  — and it's available on Kindle first!
This does not mean that you can't read it if you don't have a kindle — not at all!
Here's a snapshot of one of the pages of my new Kindle book on my iPhone: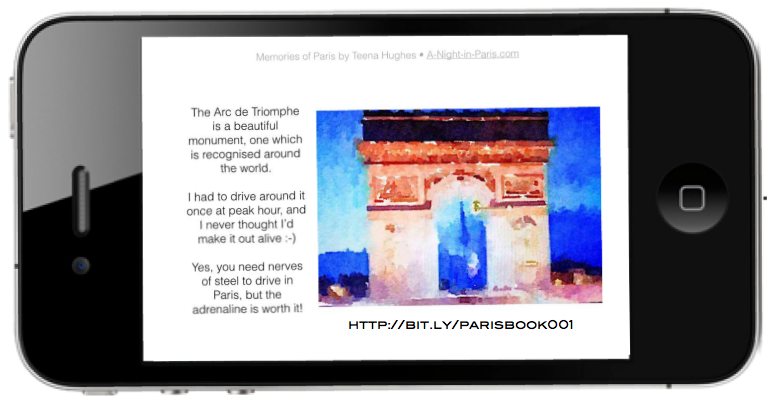 It's a short photo book with about 20 pages (with paintings of some things I love to do when I'm there), as my first foray into Kindle, and I'm quite pleased with how it turned out.
Now, getting back to Kindle – if you don't have a Kindle, you can download the Kindle App on your smart phone, and you can also download the Kindle Reader on either Macs or Windows PCs, so that's easy! The quick video walks you through how to download the software.
You can read all Kindle books on your laptops and desktop computers — in fact that's what I do as I don't have a Kindle :-) OK — so what's my book about? The truth of the matter is I love Paris, I used to live there, and every time I visit I take at least 1,000 photos and video clips. For my first Kindle book about Paris, I thought I might just make a small book with some of my favourite photos.
I got to thinking about that, and thought I'd like to do something slightly differently from everyone else — so I've made paintings from my original photos and I'm really pleased to share them with people who read my Kindle book.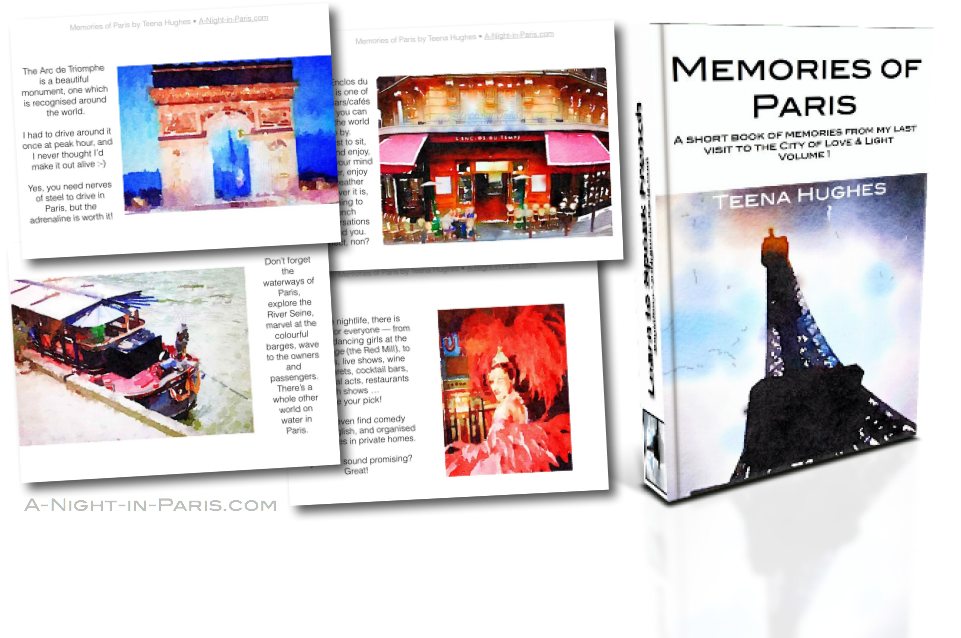 Come walk with me through Paris, it's about 20 pages long, I do hope you enjoy it.
Buy now at an incredibly low price – just for you!!