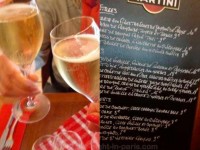 PLEASE NOTE: in Sept 2015 – New resto called "FACE B" is at this address
In July 2012, we found Les Mandibules restaurant in Paris whilst wandering around the 11th arrondissement, and I really wanted to check it out.
We were there relatively early at 7pm and were the only customers for a short while. The decor was super cool, old album covers, an old portable record player in the front window, Rolling Stones album in prime position. Lost of memorabilia around the place and great music on the sound system set the mood for a great evening.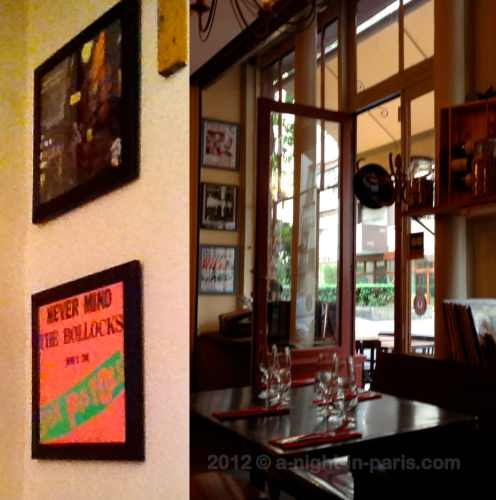 The Menu at les Mandibules restaurant
offered some delicious options and after choosing champagne as an aperitif, we decided on the duck and salmon for main courses.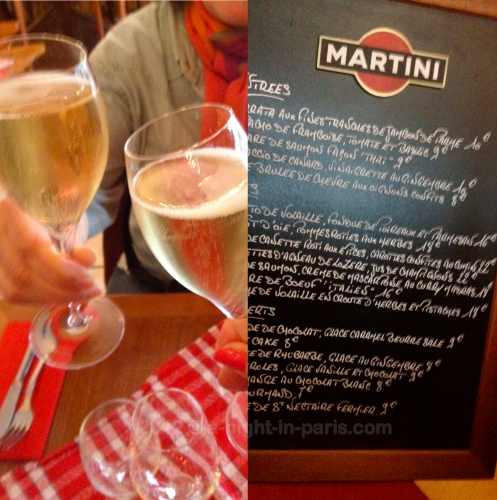 Please note that "Entrée" in French is the "starter" course (as it is in many other countries apart from USA).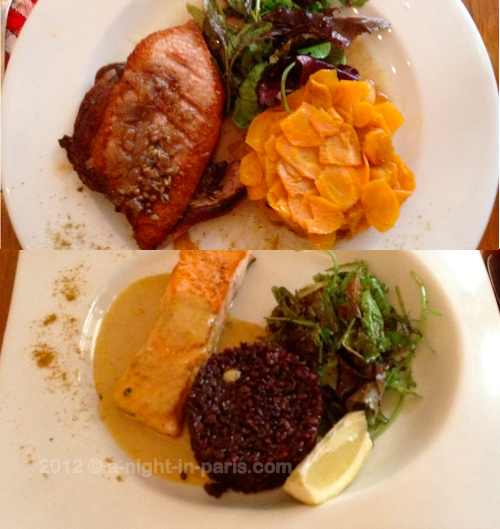 The duck was served with thinly sliced carrots cooked with cumin, absolutely delicious.
The salmon was servcd with wild rice and looked fantastic.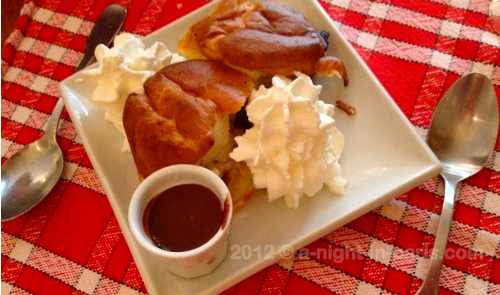 Our dessert of profiteroles was delicious – a small cup of chocolate was provided to pour over the profiteroles, which immediately hardened and provided plenty of crunch to go with the icecream inside the choux pastry.
If you find yourself anywhere near rue St Maur and rue St Ambroise, check out this delightful restaurant. The Patron was absolutely charming and quite a character, who ensured our visit was fabulous. (View the Where to Eat in Paris page and also the Famous French Food page.)
Prices:
champagne 12,0 euro per glass
entrées / starters 8,0 to 10,0 euro
mains 18,0 to 22,0 euro
desserts 8,0 to 9,0 euro
Map to les Mandibules restaurant
[mappress mapid="29″]
Les Mandibules
5 rue Guillaume Bertrand
75011 Paris
Metro: St Ambroise / rue St Maur