Le Loir Dans le Theiere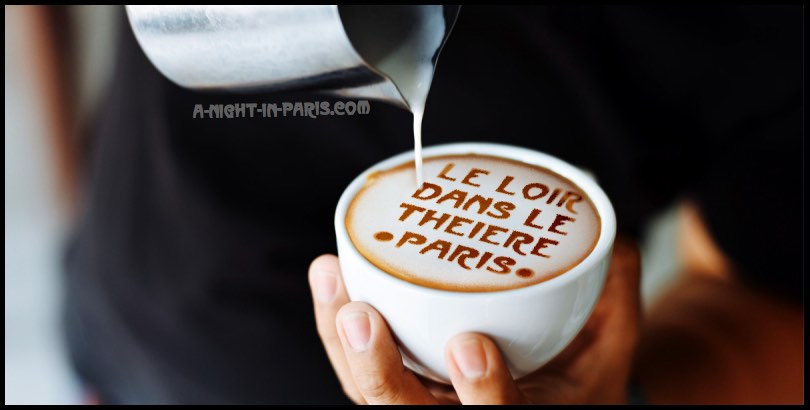 My old-time favourite Tea House / Salon de The
Le Loir Dans le Theiere became one of my favourite places when I lived in Paris in the late 1980s, and I've heard that the name of this Tea Salon came from an unlucky dormouse which was thrown into a teapot during the Mad Hatter's feast in Alice in Wonderland story.
Now in 2017, I still visit this gorgeous tea salon when I am in Paris each year, and I want to share it with you. This warm and cozy space is decorated with trinkets and knick knacks (odds and ends) and the aroma of the delicious gourmet cuisine (pies, large salads) wafts by and makes the mouth water.  Keep an eye out for the dozens of pastries which include the incredible lemon meringue pie and the chocolate fondant cake.
Come weekends, it's hard to find a spot to sit as the place is filled with tourists who come for brunch. You may find yourself waiting for quite some time, so remember — you can't make a Reservation, so come early (well before noon) or you may have to wait in the street.
I personally prefer this quaint corner during the week, when there are fewer tourists and crowds. Have fun – let me know if you check it out!
Le Loir Dans le Théière
3 rue des Rosiers
75004 Paris
Looking for other places to eat and drink, and enjoy Paris? Check out these pages:
---
I hope you enjoyed my "Le Loir Dans le Theiere" article!
I'm excited to tell you I've started planning my next trip to Paris – woohoo! July 2018 sounds like a great plan — can you meet me there? I've got my fingers' crossed!
Let me know if you have any questions about Paris or my website,  or just want to share some tips about your trip to Paris.
There are ots of ways to get in touch — post a Comment below, send an email, click the little "Say Bonjour!" tab on the right side of the screen, or pop over to the Facebook page — I'd love to hear from you!
Ciao ciao for now, a bientot !

Teena
---
Not on the Postcards from Paris Mailing list?
Pop over and sign up so you don't miss out!

---