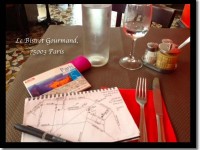 While looking for a café which had been recommended, I came across a gorgeous little restaurant – Le Bistrot Gourmand.
Nestled in a side street, it was charming inside and out, and the two ladies were delightful.  The "Formule" (combination available for lunch) was 13,90 euros – you could choose either a starter/entree plus a main course, or the main course plus a dessert. I opted for the sectond and was delighted with my choice.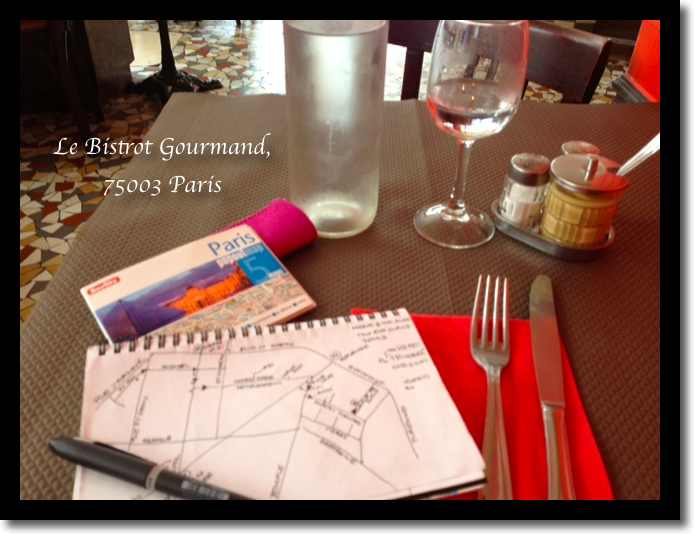 For the main course I chose the Sauté de Veau Marignon, with a glass of red "vin du mois" (wine of the month):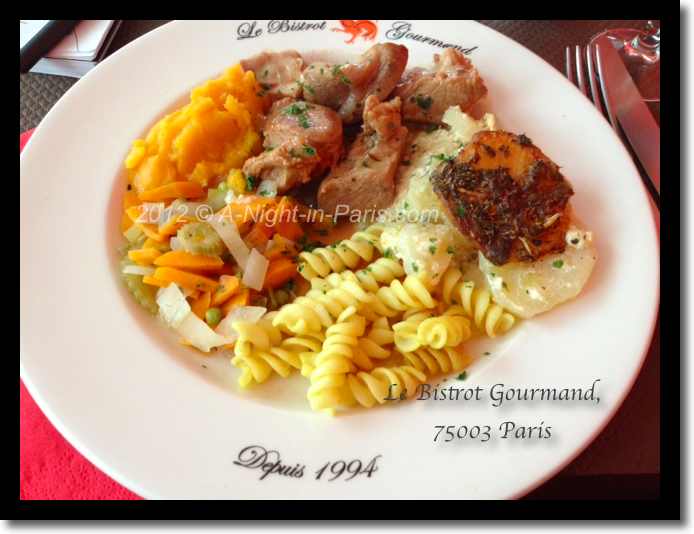 Tender morsels of veal, potatoes Dauphinois, pasta twirls, saute of carrot, onion & other vegetables, with mashed sweet potato. Delicious!
For dessert I went with the Apple "Charlotte aux Pommes" with cream.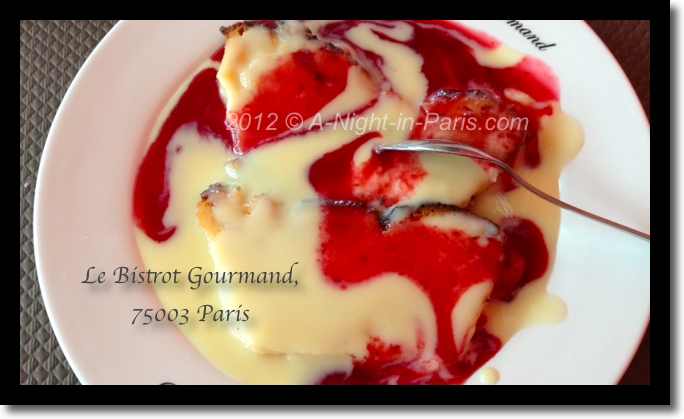 Yes, I waddled out of there very happy and in desperate need of an afternoon nap!
If you're in Paris looking for a fabulous little place to have a delicious lunch at an excellent price, check out Le Bistrot Gourmand – you won't regret it.
The Formule of 2 courses is 13,90 euro, the glass of wine 3,90 euro.
Map to Le Bistrot Gourmand
1 Rue Charles-François Dupuis,  75003 Paris
tel:  01 42 74 64 95
Metro: Temple
[mappress mapid="19″]
.