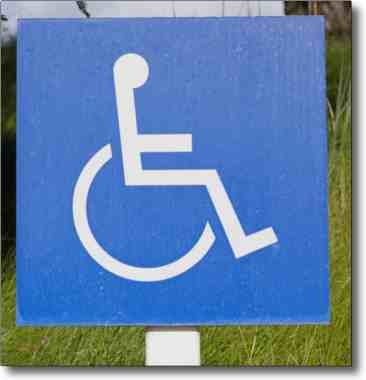 How accessible is the Paris Metro for wheelchair users, travelling with a companion? Look forward to an early response.

UK Tourist
Thank you for visiting my website and posting a question about wheelchair access.
The underground Paris metro (train system) was built many years ago and has tons of stairs throughout to connect to different platforms – making it a bit tricky for a wheelchair, but there are definitely ways to get around.
Wheelchair/Handicap accessible Metro
There are aproximately 50 Metro/RER stations within Paris which have elevators/lifts and accessibility for wheelchairs.
The stations listed on the map (which I have attached) are the reduced mobility accessible stations. Although the stations themselves are accessible, very few Metro / RER lines have easy roll-on accessibility for getting onto the train.
Metro Line 14 and RER E have complete roll-on / roll-off access for wheelchairs right onto the trains and all station stops are accessible by elevator.
The other Metro lines which have accessibility right onto the train include Metro Lines 1, 2, and 13. The RER B train, popular for its CDG Airport to Paris line, only has complete accessibility at Gare du Nord station.
Other information about the map:
"On the left hand side of the map, half-way down, is an index of Metro, RER and Train stations ("Index des gares et stations accessibles"). Listed here are station names (ex. Auber), the type of train served: Metro (subway), RER (suburban train / express subway), or Train (intercity train), which lines are served (RER A, Metro Line 14, etc.) and whether wheelchairs can roll-on/roll-off unassisted onto the train cars. A red asterisk beside the train type and line means wheelchairs cannot roll onto trains and will need assistance at that point.
The map also shows wheelchair accessible Paris Bus lines along with bus stops that have specifically designed ramps for ease of access. Buses along these lines will have the ability to kneel and deploy a ramp for wheelchair roll-on/roll-off access. Bus stops that specifically do not have accessible ramps will be marked with a caution sign (yellow triangle with exclamation point)." (from Paris By Train)
Links which may also help you :
This SNCF official service will assist people in wheelchairs, and you'll be met at the train station by a representative who will assist you with all your arrangements — download their PDF on this page with more information:
J'accede:
Also check out this other page on this website — Paris France Wheelchair Rental
I hope this information has been of some help, and that my website provided some further info on Paris for you.
Have a delightful day,
Cheers
Teena Hughes
http://A-Night-in-Paris.com
Some other pages on my website which might be helpful:
So how accessible is the Paris Metro? After all this info I'm hoping you've found it's a lot more accessible for folks with disabilities than you first thought. Let me know your experience in Paris, perhaps it will help another reader? Thanks in advance!
I hope I have answered the question:  "How accessible is the Paris Metro is for wheelchair users?"
cheerio for now
Teena!