Bonjour a tous! Hello everyone!
Welcome to the New Year!
"Bonne Annee" in French means Happy New Year in English
I hope you rang in 2017 with lots of laughter, fun and festivities, and I do hope you have a spectacular year ahead filled with love, adventures and success!
There is so much to be grateful for in our daily lives, and I'd like to send you a big hug with my thanks for opening up Postcards from Paris each time I email it, and for being part of my life-long adventure!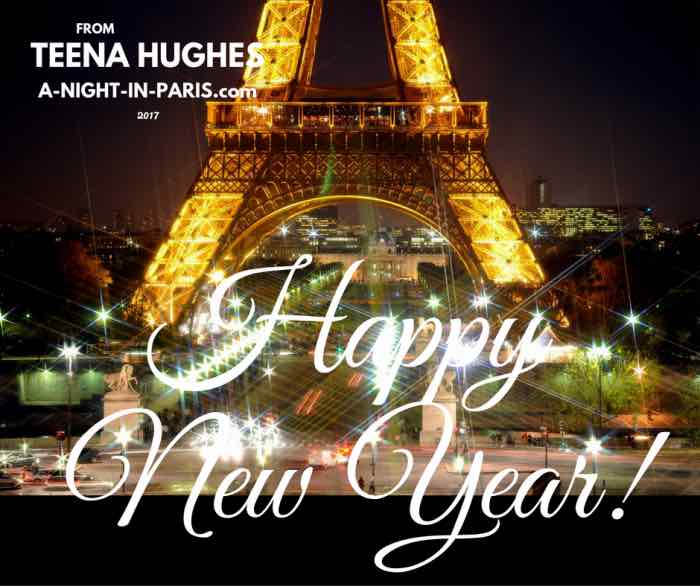 New Years in Paris
---
A Great Light Show for New Year's Eve
---
Great news — I've finally done it! I've designed some Paris goodies and launched them TODAY!
Something I've wanted to do and have tried in the past is to set up a few little Parisian goodies to share with you, and now I've finally found a reputable place to sell things to remind me of Paris — if you have a moment, please do pop over to the Store and have a look. I'm planning all kinds of new designs, and if you have any REQUESTS, please do let me know by clicking the CONTACT link in the menu above!
Click to visit the Store now! >>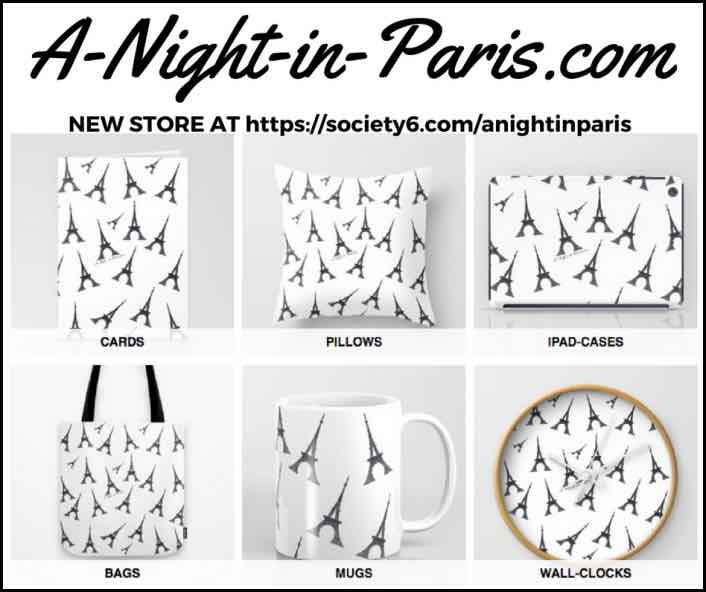 Click to visit the Store now! >>
---
What to do in Paris in January and February
January – LOTS of iceskating!
February :

Festival of St Valentine
Carnaval de Paris where Parisians come out in their hundreds to participate in this wonderful yearly procession, which is also known as the Pantruche Carnaval and the Saint-Fargeau
Chinese New Year and much more!
.
---
La Tour Eiffel – the Eiffel Tower (video)
It's in French, but still great to watch.
The Construction of the Notre Dame in Paris
---
Stay tuned for more Paris tidbits in the next few days!
Ciao ciao for now,

Teena Hughes
---
GOT QUESTIONS?? SEND ME A MESSAGE! LET ME KNOW :-) >>
(typing this to you in Australia on a little island off the east coast, at my local cafe right on the beach where I'm watching the yachts bobbing in the breeze!)
---
Not on the Postcards from Paris Mailing list?
Pop over there now and sign up so you don't miss out!
Already on the list? I hope you enjoyed Postcards from Paris in 2016!
I'm looking forward to chatting with you in 2017!
---