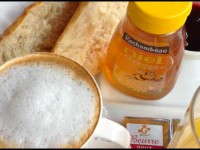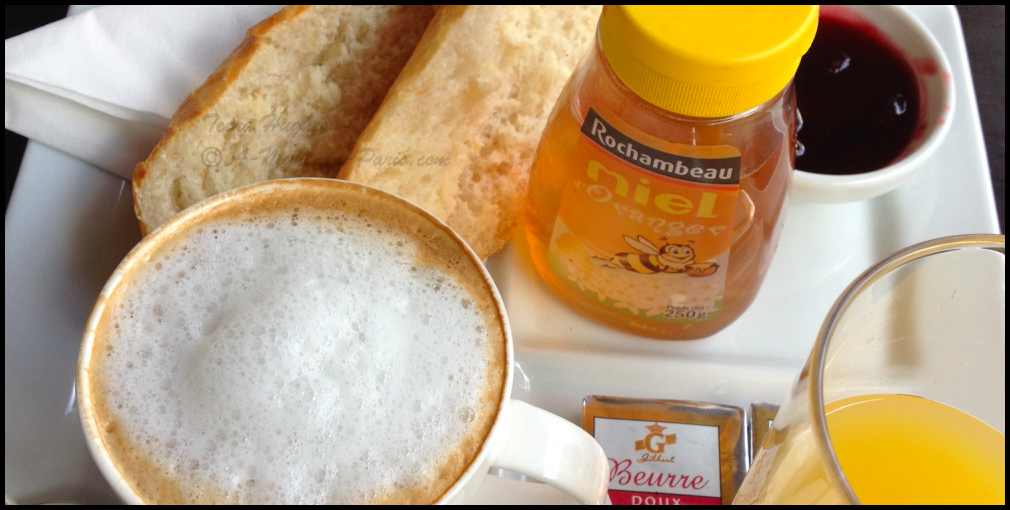 Need petit dejeuner in Paris?
Walk around any Parisian street every morning of the year and you'll see people in cafés, eating croissants, standing at the bar to drink their espresso coffee and others dipping their croissants into their thick creamy cafe au lait (milky coffee).
Every now and then when I'm in Paris I'll have a change and order a non-croissant breakfast which comprises of a cafe au lait (milk coffee), a tartine (a piece of baguette) with beurre (butter) and confiture (jam).
In this photo above I was in a cafe in the 2nd arrondissement (le 2eme – "the Second") and could watch the world go by while I took my time over breakfast. I'd be making notes and sketching in my trusty notebook and taking photos and videos with my iphone, relaxing whilst absorbing the bustling Parisian life around me.
I never ever tire of doing this – it's a wonderful way to start the day, and to me, Paris feels like no other city or location I've lived in around the world.
Have you had the same feeling when you've been in Paris or anywhere else? I'd love to hear about it … comment below or click any of the buttons to connect with – better still, make a quick video or audio and email them to me, that'd be very cool :-)
Petit dejeuner in Paris … the ONLY way to start your day!