Looking for furnished Paris Studios?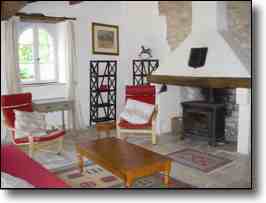 Whether you're looking to rent furnished Paris studios, or simply locate one for your holidays, you've probably hit a brick wall and don't know where to search next.
I know what you mean – on my last trip to Paris I did a ton of research because I was thinking of renting a furnished studio – for a week or more – and wanted to find out whether it was complicated, expensive, a crazy idea … or whatever.
I've actually decided to rent an apartment for two weeks this year, I'll let you know how it goes :-)
Where to search for furnished Paris studios
I found a whole host of websites offering furnished apartments
I also did a search on CraigsList Paris, which changes daily
my third search was on TripAdvisor, which I have found to be a great source of information – not just accommodation, but reviews by people who've actually stayed there.
Why rent a furnished Studio?
Well, obviously you would only want an empty studio if you were looking to rent long-term, sign a Lease etc.
All other instances – renting by the week, or while you're on business or holidays – would require furniture :-)
What are the benefits of renting a furnished Paris Studio?
Have you ever stayed in a hotel for a couple of days? Have you ever wanted to wash your clothes, whip up a quick meal, have guests over for a meal?
More often than not, you can't do these things in a hotel room.
If you stay in a furnished apartment, it's just like being 'at home' – with a kitchen and cooking utensils, a washing machine and sometimes even a dryer [if that's what you need].
For some people, it's much more interesting to stay in a furnished Paris studio, in a cute little district, feeling like one of the locals, than to stay in a hotel.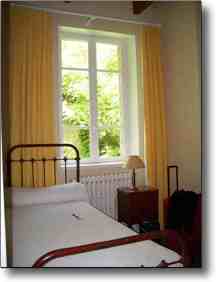 I did stay in hotels this last time, but next time – next time I want the apartment experience, for sure! After 3 weeks of hotels rooms, all I wanted was to be able to make a simple dinner instead of having to eat out every night, or get take away / take out food, and bring it back to the hotel.
And I desperately wanted to wash my clothes, but having to find a laundromat and buy soap powder and cart my stuff off to do the washing, somehow didn't appeal too much [many hotels in Paris do not provide laundry facilities, and some do not like you hand-washing clothing in your room and leaving it to dry].
I'm gathering a list of great places for you to look at – bookmark this page, or signup for the 'Postcards from Paris' newsletter, so you'll be notified when this page has been updated.
I look forward to putting up some of my own reviews after my NEXT trip to the city I love :-)
If you have any tips on furnished studios you've stayed in, I'd love to hear from you – I'll post your review on this page, with full credit to you.
Related links for furnished Paris Studios:
Hotel Search | Craigslist Paris | Reviews | Gay Friendly | Short Rentals in Paris | Furnished Paris Studios | Youth Hostels | B&B | Tips!