Bed and Breakfast in Paris, France
There are some wonderful bed and breakfast in Paris if you're looking for accommodation with a cozy feel, rather than staying in a hotel.
From barges on the river Seine in the heart of Paris, to nice rooms in people's homes, there is quite a variety of bed and breakfast options.
I haven't stayed in any of these places [yet] but they have been recommended. If you've stayed at any of these places and would like to share your review with us, please do fill iun the form below.
Bed and Breakfast outside of Paris
There are many great bed and breakfasts in France – too many to list here, but here are a couple I've read about which look lovely: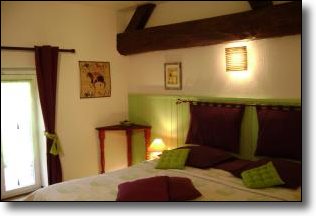 Our Bed & Breakfast is situated southwest of Paris, near Dreux and between Chartres and Rambouillet. Our Bed & Breakfast is situated in a renovated farm house in a quiet French village.  It is a perfect base for exploring the west and southwest sides of the Paris region and is a handy stopover on your way from the Normandy coast to southern France. We have five bedrooms, two of which were opened last year. The other three were recently renovated.
Click to read more and make a booking  >>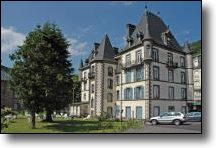 Located in the 'massif du Sancy' in the heart of the Mont-Dore, the Grand Hotel was built in the nineteenth century. The hotel welcomes you for your winter sports holidays (ski slopes nearby), health and fitness holidays, wellness or hiking in the nature with the incredible volcanic surroundings. Patrick and Murielle Perrot will do everything possible to make your stay an unforgettable experience in their nice, cosy and independent hotel.
Click to read more and make a booking  >>
Related links:
Hotel Search | Craigslist Paris | Reviews | Gay Friendly | Short Rentals | Studios | Youth Hostels | B&B | Tips!