Thank you for completing the Registration Form
Below: handpainted silk by Teena Hughes
Congratulations!
You've taken the Silk Painting France Next Step!  Your Registration Form has been received.
To pay for your Deposit, please click the BUY NOW button below.
Payment schedule is as follows:.
* Deposit $U1,000 – when you confirm your booking
* Payment 2 – $US1,500 – 1st August
* Payment 3 – $US1,475 – 1st October
* total investment for your Adventure is $US3.975.00
If you decide to join me, please email me with the email name you nominate, and I will set up an automated payment reminder system for you through Paypal. You can then simply pay with credit card or Paypal when each reminder is emailed to you.
If you prefer to simply click the Buy Now button below, that's fine too :-)
Please check for an email to specify the dates for your next payments.
Also please note that the payment will be in the name of my company 'Abfab Australia'.
Payment 1 : Deposit $US1,000.00 :
Currency converter – click here
Click the 'Buy Now' button you see here

If you have a Paypal account login to make your payment.
If you would like to pay with credit card, click the CONTINUE link on the screen, which looks like this below where the red circle is:
Fill in your credit card details etc
You will receive an EMAIL confirming your purchase
I will be in touch as soon as I too receive the confirmation email.
Thank you!

---
I look forward to meeting you in Paris and having a fabulous silk adventure!
Please let me know if you need answers in relation to making your payments.,
Cheers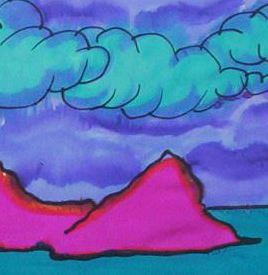 Teena Hughes
PO Box 1333
Rozelle  NSW  2039
Australia
Tel within Australia:  0408-801-808
Tel from outside Australia:  +61-408-801-808
BEFORE you phone, visit the WorldTimeServer international clock to see what time it is in Sydney! (A new window will open when you click the link.)