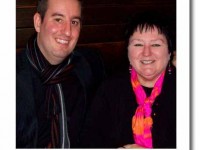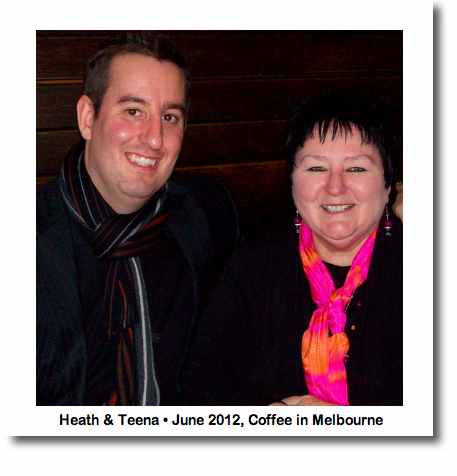 I first read about Cafe Coutume in an article in the Melbourne Age newspaper a while back, then was reminded about it again from my new friend Heath in Melbourne (Heath is one of my Postcards from Paris subscribers, and we met for the first time a couple of weeks ago in Melbourne).
From the article and others I'd read, I had a list of cafés to visit which were either owned by Aussies, run by Aussies or had Baristas trained in Australia. We're such a nation of drinkers who appreciate good tasty Italian coffee that I was excited to go on a Latte Adventure in Paris, and see how each place fared.
The sun came out today, the second day so far in my first week back in Paris, so it'll be lovely being out in the sunshine.
Today's adventure was my second – yesterday's attempt to have a coffee at Merce and the Muse in the Marais, was a dismal failure. It was Tuesday morning – and they were closed :-(
The Cafe Coutume Adventure begins!
I worked out which bus to catch from Blvd de Bonne Nouvelle in the 2nd arrondissement, and hopped aboard the number 39 bus heading south.  It was 12 stops through Paris and what a grand bus adventure it was, slipping into different parts of Paris from wide fabulous boulevardes to teeny tiny narrow streets where I felt we all breathed in (and held our breath) to help the bus escape unscathed.
I decided to get off the bus at the Sevres-Babylone stop, then I located rue de Babylone, and started walk, I passed a fabulous big gated park on my left and made a note have a picnic there one day. I kept walking and soon enough located number 47 on the left side of the narrow street.
With much anticipation (and the burning desire to have a really great Aussie-style latte) I approached the café and liked what I saw. Lots of white tiles on the counter fronts making it feel crisp and clean. Most of the tables were already taken (it was around 11:00 a.m.-ish) and I asked the Barista whether it was table service or counter service. The Barista had a lovely French accent and told me to grab a table and the waitress would be with me soon. I settled in and looked around at the clientele – some closest to me were speaking English with an Aussie accent, and there were plenty of French speakers too. Mums with strollers were peppered throughout the little cafe and it was a nice hubbub of noise.
I waited patiently for a while while the waitress buzzed around keeping very busy. After a while I thought I'd waited long enough, and then I found it was impossible to make eye contact with her so I flagged her down and ordered a latte.
My criteria for an excellent latte is:
great aroma
great colour (not too pale and milky, must look like there's COFFEE in it)
made by a Barista who understands that lattes need to be thick and creamy, with the creamy part at the top about a half an inch in depth
hot – not scalding, but hot so it cannot be swallowed straight away, and needs to be savoured.

While I waited I checked out who was using laptops and smartphones, and asked for the Wifi login. On my iPhone I checked out the Settings/Wifi and found "Coutume" – the password is "CoutumeCafe". The waitress told me it's sometimes difficult to get connected, and today she's right – I couldn't connect.
From the side, I can see it's too pale and watery with no thick creamy milk foam on top
I saw a few lattes going by on their way to their new owners (which looked very pale by my standards), so by the time mine arrived I was hanging out to have what I thought might be the best coffee so far in Paris in my first week back here. I won't keep you in suspense – I was disappointed. The coffee wasn't strong enough, hot enough, thick and creamy like an Aussie latte. I persevered but no, it just wasn't worth it for me, so I only drank half of it. When the colour is too milky and the froth at the top is not thick and creamy and about half an inch (1.25cm) deep, I know it may not be what I'm looking for.
Price: 4 euro / approximately $AUD4.99 / approximately $US5.08
As always with coffee reviews, this is my experience on one coffee on one day; if I return I may have a totally different experience – I'm looking forward to that. So go along, buy a coffee and let me know what you think.
Map for Cafe Coutume 75007
[mappress mapid="20″]