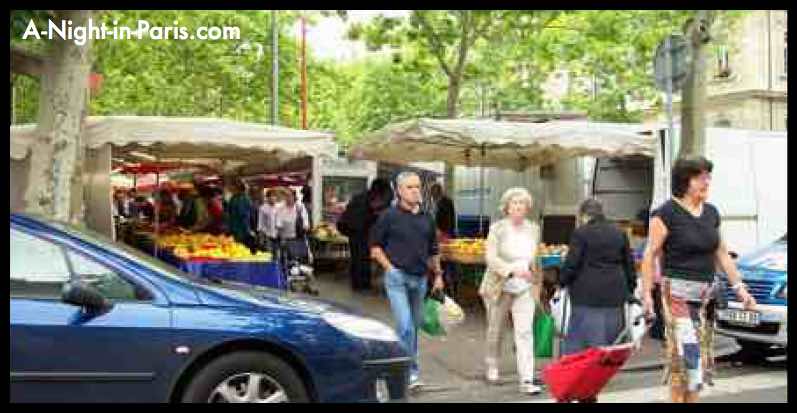 3 Flea Markets in Paris worth visiting
Marché aux Puces de la Port de Vanves
Marché aux Puces de St Ouen ("puce" is "flea")
Les Puces de Montreuil
Here is a map showing these 3 plus more: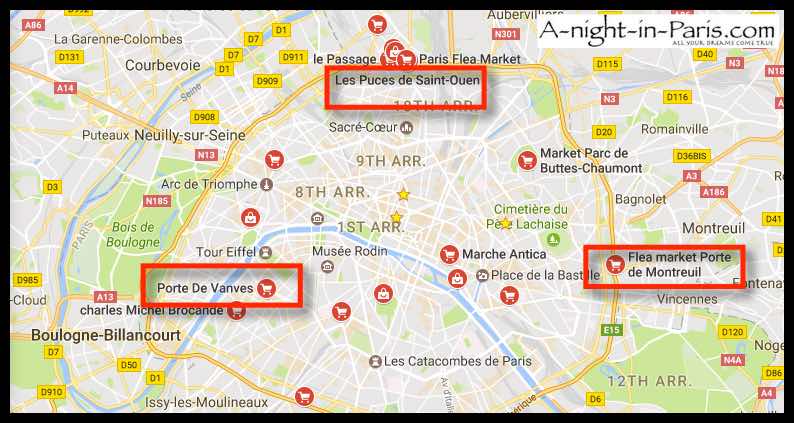 Marché aux Puces de la Port de Vanves
Wander around this market which is spread across two avenues. You may not find much furniture or antiques, but there are all kinds of other goodies to find, such as scarves by Hermès, flapper dresses, vintage perfume bottles and toys, and possibly some beautiful French linens. Allow plenty of time to browse to your heart's content.

Marché aux Puces de St Ouen
This one covers seven hectares, 3,000 traders and up to 180,000 visitors each weekend, and is generally considered to be the biggest flea market in the world!  Well organised into a series of enclosed villages, you'll enjoy walking around here as it's not a messy bric and brac market at all, and has some entirely covered areas and others with open-air streets.  This is however one flea market you'll need to visit quite a few times to see everything.
Les Puces de Montreuil
At this market you'll find trash and treasure, from vintage clothes and toys to old cutlery, 1940s light-fittings, furniture and antique glassware. Take your time and you'll probably find something fabulous which you didn't know you needed!
Have fun!
---
---
Have you visited these 3 Flea Markets in Paris?
I'd love to hear from you — please do post a comment below or on my Facebook page and share your experience — which one did you like the most?